Solutions and Innovation
At UKGBC, we take a collaborative approach to identify specific sustainability challenges, and help the industry source and implement the solutions to them.
Importance of Solutions and Innovation
A step change in the sector's environmental and social impact is needed to achieve UKGBC's vision for a sustainable built environment.
This requires innovation in technology, business models and ways of operating, however currently the our sector is often called out for being slow to innovate. Despite this, it is widely understood that developing new technologies and more widely implementing existing solutions is critical in achieving our sustainability targets. UKGBC is an Accelerator to the Race to Zero Campaign and Race to Zero members are expect to accelerate the deployment of market-ready technologies as part of their fair share contribution to achieving a global net zero state (EPRG Interpretation Guide, page 7).
Alongside the need to innovate and develop solutions at a greater speed and scale, we are aware that many organisations are already demonstrating leadership as well as developing and implementing best practice solutions and projects.
Fragmentation within the built environment industry is holding back the sharing of knowledge, successes and challenges, preventing the scaling and uptake of solutions needed.
How do we facilitate innovation?
UKGBC is actively seeking to address these issues by:
Solutions Library
Our solutions library highlights practical and commercial ways to address common sustainability challenges in the built environment.
Case Study Library
Our Case Study Library contains built studies demonstrating exemplary practice and key learnings across one or more of our impact areas.
Innovation Research
We are undertaking research to understand the innovation activities of our membership & identify opportunities through interviews.
Innovative Start-Up Membership
UKGBC offers innovative start-up membership that addresses the needs of new, innovative organisations in the sector that are working on solutions to the array of challenges we face on our mission to a sustainable built environment. UKGBC works to raise the profile of and connect the start-ups with one another and with UKGBC's wider membership through a variety of activities. It also seeks to provide market insight into the property and construction sectors, and the opportunity to learn from and network with different sub-sectors within the built environment.
Solutions & Innovation Advisory Group
This group helps evaluate content for UKGBC's Solutions Library and provides market insight to UKGBC's Innovative Start-Up Members:
Andy Doyle, Innovation Director, Grosvenor
Ankita Dwivedi, Founder & CEO, Firstplanit
Catriona Hyland, Research & Investments, A/O PropTech
Chloe Goulding, Senior Structural Engineer, Arup
Georgina Dowling, Senior Director – Head of Sustainability, Impact Assessment & Social Value, CBRE CBRE
Hayley Newman, Associate Director – Sustainability, MAPP
Ian Fuller, Head of Sustainability, ISG
Joseph Seal-Driver, Commercial Director, Sustainable Ventures
Matthew Myers, Associate, Undivided Ventures
Kingma Ma, Head of UK, PropTech1
Matteo Deidda, Senior Sustainability Manager, People & Places, Lloyds Banking Group
Oliver Novakovic, Technical and Innovation Group Director, Barratt Developments
Phanos Hadjikyriakou, Co-Founder & CEO, 2050 Materials
Phil Pearson, Director, Savills
Sam Szczurek, Sustainable Innovation Lead, Transport For London
Tania Jennings, Net Zero Carbon Manager, Lewisham Council
Valentina Shegoyan, Managing Partner, REACH UK
Industry Challenges
At UKGBC we continually run events, forums and meetings with various members and stakeholders. We are collating an ever-expanding database of key challenges being faced by the industry which are identified through our workstreams. This helps us to understand where solutions are currently lacking, helping us target our research and innovation activites.
We also share and support innovation challenges being run by UKGBC members and collaborators, and proactively help to crowdsource solutions to them.
UKGBC have previously run our own internal innovation challenges and produced associated Innovation Insights Reports.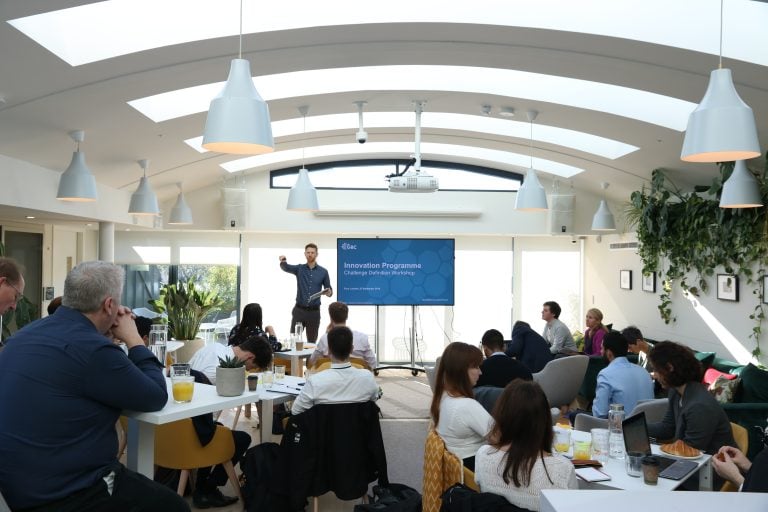 Encouraging innovative ideas
UKGBC's Future Leaders Programme, run by our Learning and Leadership Team seeks to convene rising starts from across the industry around key sustainability challenges to develop new ideas.
UKGBC's Solutions and Innovation team assist in defining challenges for the Future Leaders Programme and profiling the innovative concepts that arise.
We also put forward several of our innovation start-up and investor/accelerator members as speakers throughout the course.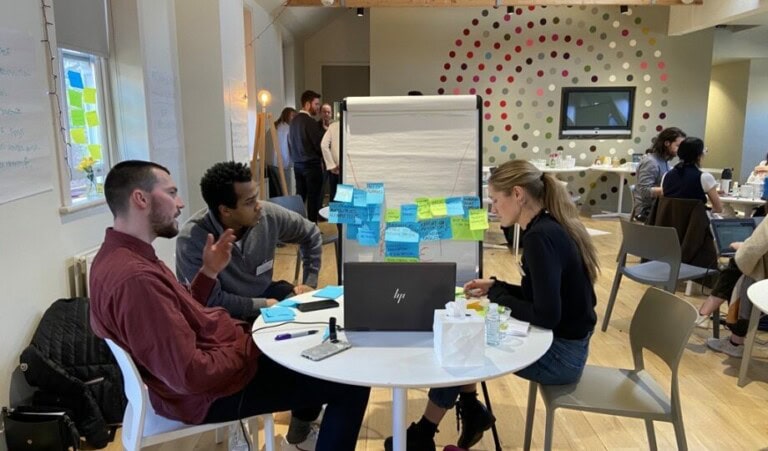 Discover innovation
Related resources
Events
Past event
In this series UKGBC is convening its Innovative Start-Up Members with representatives from across the built environment value chain to discuss solutions to challenges and enable better collaboration.
Past event
UKGBC has launched a pilot series of Collaboration Cafés, as part of our role as…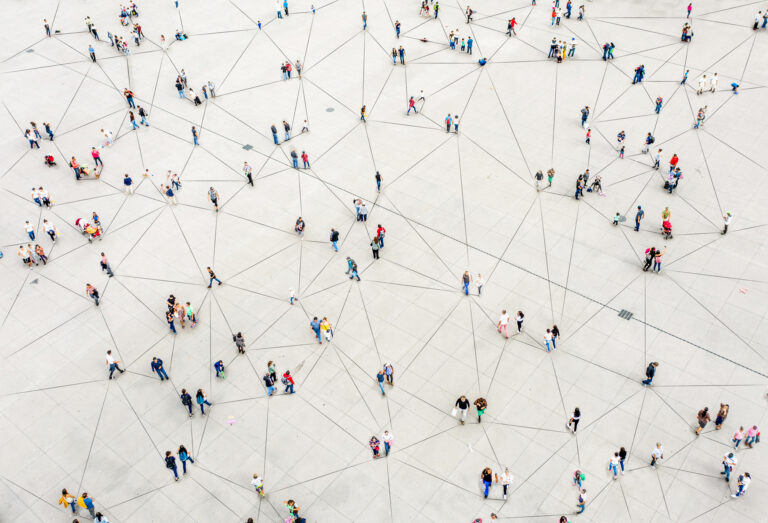 Past event
Join UKGBC and members for an afternoon of informal networking and the chance to learn more about innovation in the built environment and sustainable material options.