About
UKGBC is the membership-led industry network radically transforming the sustainability of the built environment. We represent the unified voice of our industry's current and future leaders who are working together to deliver a just transition across the sector, in response to the climate and nature crises.
190+ in the Race to Zero network
Powered by over 700 member organisations from across the value chain, UKGBC is at the forefront of positively influencing policy, identifying the pathways required to propel the sector forward sustainably and driving the solutions to transform our buildings, communities, cities and infrastructure so that people and nature thrive.
Our Mission
To radically improve the sustainability of the built environment, by transforming the way it is planned, designed, constructed, maintained, repurposed and operated.
Our Vision
A built environment that enables people and planet to thrive by: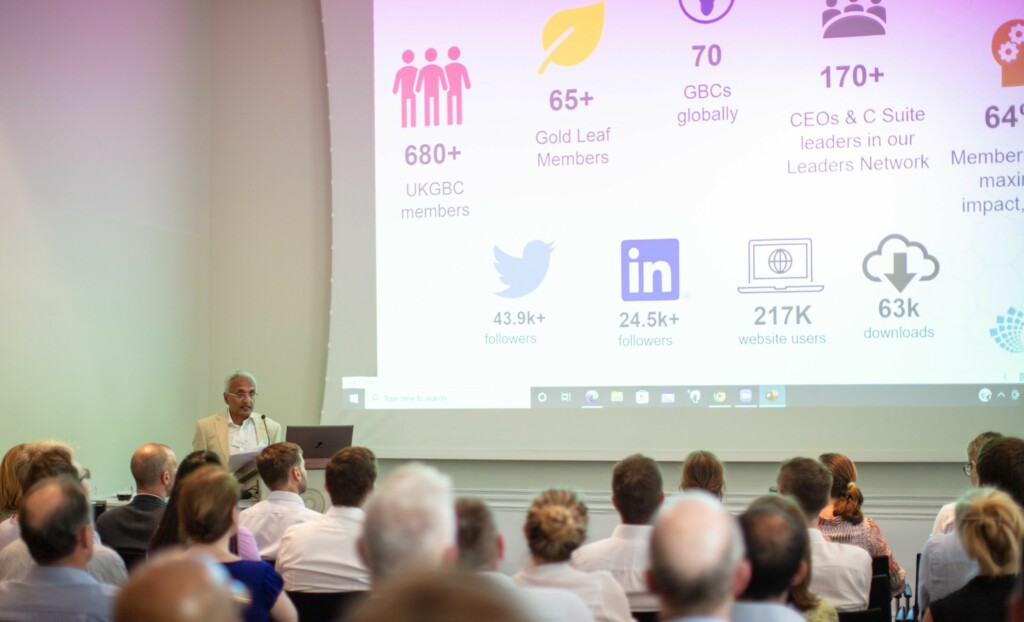 What we do
At UKGBC, we collaborate to advocate, enable and inspire accelerated leadership and action, primarily by business and government, on climate change, resource use, nature & biodiversity, health & wellbeing and socio-economic impact.
Our global network
UKGBC is part of the World Green Building Council (WorldGBC) network, a global network of over 75 national Green Building Councils transforming the places we live, work, play, heal and learn.
WorldGBC catalyses the uptake of sustainable and decarbonised built environments for everyone, everywhere. It works with businesses, organisations and governments to deliver on the ambitions of the Paris Agreement and UN Global Goals for Sustainable Development.
Through a systems change approach, WorldGBC challenge business as usual, stimulate market change and champion best practice to deliver on the 2030 decarbonisation and sustainability goals for our sector.
Our link with this global network gives our members unique access to international best practices, global projects, and international events such as the UN climate negotiations.