UKGBC Scotland
This network offers our members present in Scotland a bespoke, policy-led programme of engagement to accelerate the change that is already happening in the devolved nation.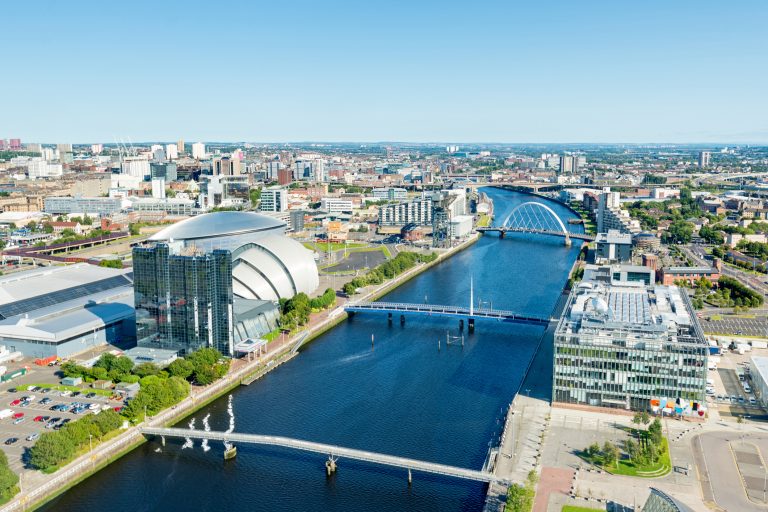 At COP26, UKGBC launched our new network dedicated to accelerating the transformation of the built environment in Scotland. This new network is aimed at offering our Scotland-based members a bespoke, policy-led programme of engagement to accelerate the change that is already happening in the devolved nation.
Why UKGBC Scotland?
Scottish industry has a rich history of innovation and a differentiated built environment from the rest of the UK in terms of history, geography, forms, materials and socio-economic context. 
Due to many of our members having a considerable presence in Scotland and involvement of Scotland based built environment businesses we have been encouraged to use UKGBC's national expertise combined with members' knowledge to drive positive change in how Scotland's built environment is planned, designed, constructed and used.
Scotland is a unique case compared to the rest of the UK. It has shown a high level of political ambition to tackle the sustainability challenge and has set tough targets of Net Zero by 2045 and a highly ambitious 2030 target for emissions reduction. And so we hope to deepen our collaboration between government and industry in order to drive policy that moves us towards our goals whilst enabling and supporting Scottish innovation.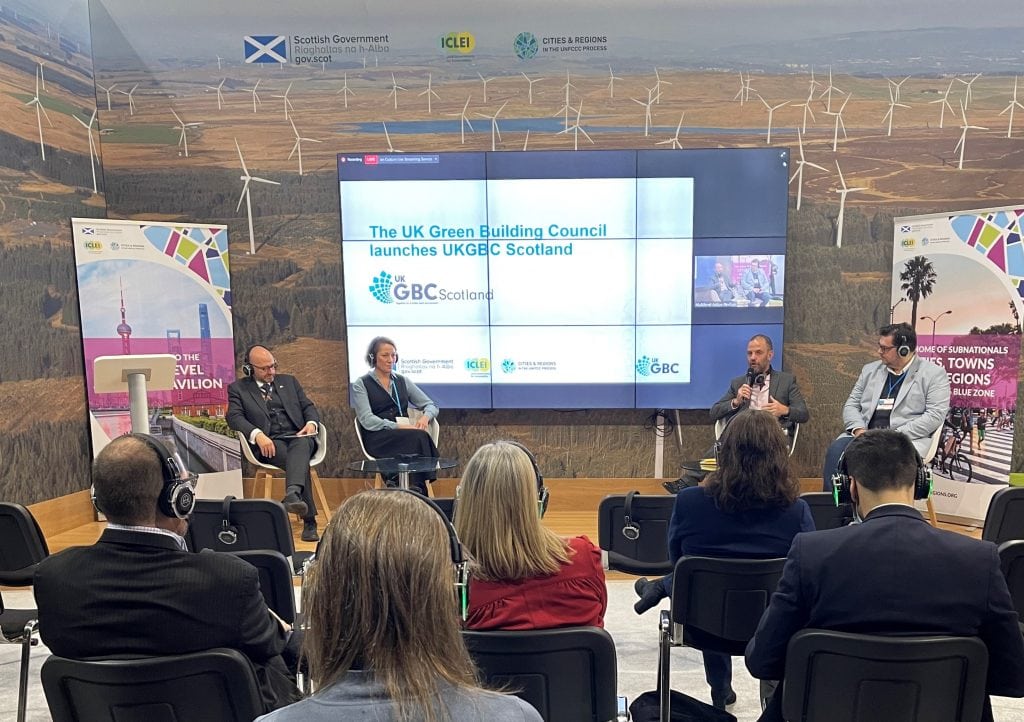 What are the specific opportunities for the built environment in Scotland?
Network expansion into Scotland introduces a wealth of opportunities for the built environment.
We can work with the Scottish Government and industry stakeholders to unlock investment in Scotland's building stock that enables the realisation of the Heat in Buildings strategy through our involvement in the Government's Green Heat Finance Taskforce. 
UKGBC aims to accelerate the just transition to a zero-carbon economy through driving widespread retrofit of Scotland's non-domestic building stock, increasing energy efficiency and decarbonising existing public and commercial buildings. This is particularly important in Scotland due to the country's high concentration of historic and heritage buildings and existing prevalence of timber in new builds meaning a nuanced approach to improving sustainability is needed here. 
This expansion also allows UKGBC to develop Scotland-specific guidance, stimulate Scottish innovation and showcase Scottish solutions.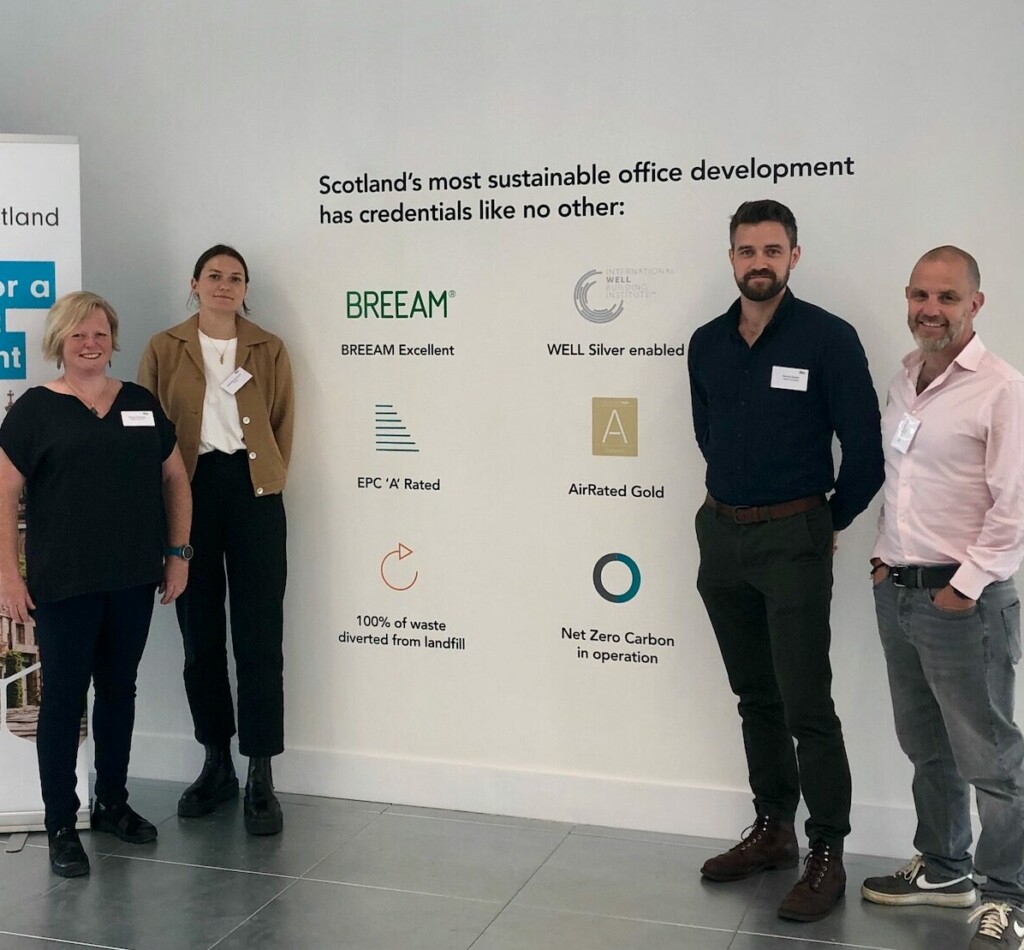 Scottish Policy Areas of Focus
Commerical Retrofit
If energy and carbon targets are to be achieved, and Scotland's 2045 net zero targets realised, significant energy efficiency and embodied carbon reductions are needed. As a result, much of the sector will have to undergo some form of retrofit by 2045
Embodied Carbon
With the increasingly successful reduction of operational energy (and thus carbon emissions) in the built environment, the industry's next challenge is to reduce the carbon intensity of the structures themselves.
BE-ST and UKGBC Scotland Team Up on Joint Sustainability Mission
Built Environment – Smarter Transformation (BE-ST) has announced a new partnership with UKGBC Scotland with a shared ambition to radically improve the sustainability of the built environment.
With a particular focus on the challenges and opportunities in non-domestic retrofit, the organisations will be working together to develop specific evidence and guidance that will showcase best practice and encourage widespread adoption of low carbon retrofit techniques.
In addition to the focus on retrofit, BE-ST and UKGBC Scotland will be working together to drive action on embodied carbon policy and regulation, and the financing of green heat, as well as addressing low carbon skills gaps.