Innovation Insights: Nature-Based Solutions & Climate Resilience
Solutions to enable the local implementation of nature-based solutions and enhance climate resilience through retrofit.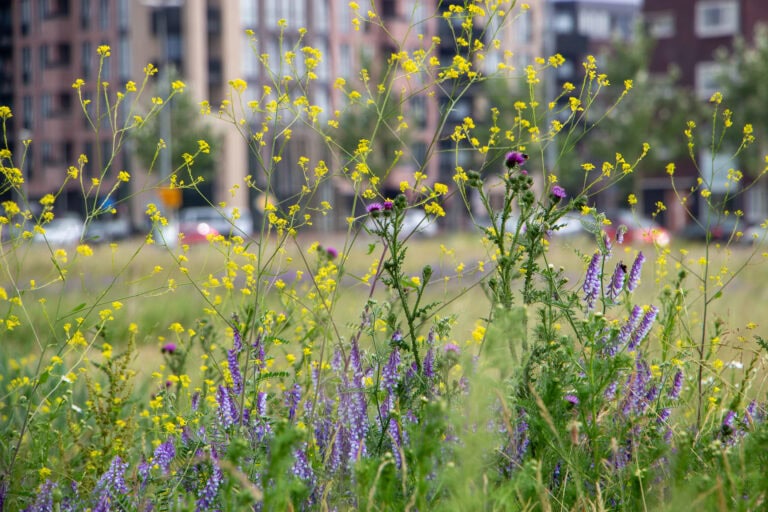 Our climate is changing and the impacts of this  on our buildings, infrastructure and way of life are set to increase. It is not enough to mitigate against future climate change, we also need to adapt to the inevitable impacts we are locked into.  As highlighted through the IPCC's 'Climate Change 2022: Impact, Adaptation and Vulnerability' report, much greater investment in adaptation measures and solutions is needed, in cities especially, and nature offers huge potential to reduce climate risks.  
Solutions to enable climate resilience within the built environment already exist, but they aren't always common knowledge or well understood. And we don't have time to individually search for them or generate new ideas from scratch. To help seek out some of the solutions, UKGBC launched two climate resilience challenges in January 2022, searching for the best solutions in need of greater profiling and adoption. These challenges were:
How can communities and local authorities implement, maintain, and assess the impact of nature-based solutions to enhance climate resilience? 
How can existing buildings be made more resilient to climate change, with as little disruption to their occupants as possible, by 2030? 
The publication outlines our process for sourcing solutions to these challenges and profiles the solutions that significantly help address them.
UKGBC would like to thank the Member Judging Panel who helped with the evaluation of the solutions:
Kulbir Bhatti, Sustainability Manager, GPE

Lea Vavrik, Sustainability Analyst, GPE
Juliet Staples, Senior Project Manager URBAN GreenUP, Liverpool City Council
Gillian Dick, Manager Spatial Planning – Research & Development, Glasgow City Council
Robert Winch, ESG Consultant, Hoare Lea