Net Zero emissions: Building sector must pick up the gauntlet
UKGBC's John Alker argues the industry has a crucial role to play in constructing a net zero emission economy.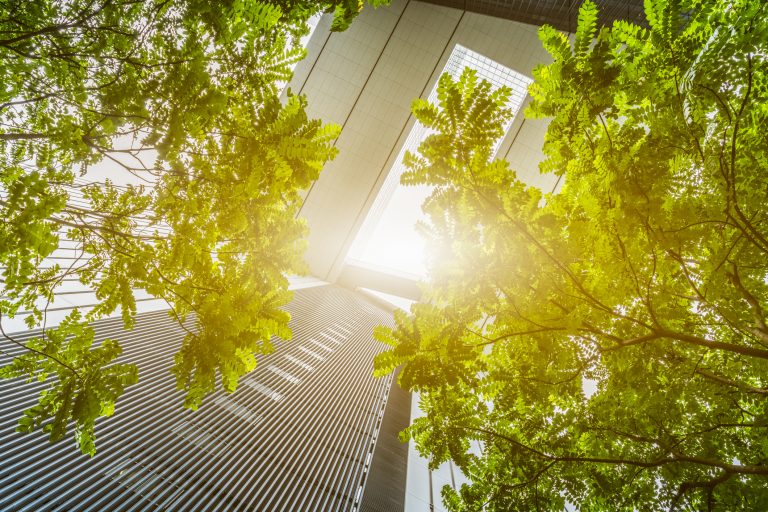 Sometimes a bit of distance can provide renewed focus. I was lucky enough to spend a few days last month in Toronto, where Green Building Councils from all over the world came together for our annual meeting. The diversity of cultures, geographies and socio-economic contexts was striking. Yet so too was the consistency in the challenges that bind us.
We heard a wake-up call from Dr Andrew Steer, president and CEO of the World Resources Institute. He reminded us that to have even a 50/50 shot of hitting 1.5C, we need to get to net zero emissions globally by 2050. He reflected on this being "the best of times, the worst of times", with low carbon action gaining momentum, but we are rapidly running out of time.
We also heard from the former Mayor of Toronto, David Miller, who now works at C40. He provided a reaffirming moment, as someone who is notionally outside of the buildings sector, when he said loud and clear that "buildings are the answer". Whether that is in the context of rapidly developing cities in the global south, or the retrofit of an ageing stock in Europe, it provides a common mission for GBCs and our member companies.
Timely then, that last month also saw the launch of WorldGBC's Net Zero Carbon Buildings Commitment. The commitment crucially challenges a range of key decision makers – businesses and public sector organisations – to sign up to ambitious targets to eliminate operational carbon emissions from buildings by 2030. Developed in partnership with the Climate Group and C40, it links in to the We Mean Business coalition and will feature strongly at the Global Climate Action Summit in San Francisco in September.
The commitment has the potential to catalyse demand for and supply of net zero buildings, and is robust enough to be genuinely challenging, yet flexible enough to allow for interpretation and evolution over time. Five GBCs have already launched net zero certification tools, and dozens of others – including UKGBC – are involved in other research and advocacy.
In a UK context, 'zero carbon' has had a complicated and chequered past, but now is the moment to refresh and reinvigorate the cause. We launch our own UK component of the global programme this summer, and will be working with stakeholders to take forward the commitment in the UK market, define the principles of net zero design in a UK context, as well as tackle Scope 3 emissions from the property sector. Coming hot on the heels of the UK government's 'Clean Growth Missions', which include halving energy use in new buildings by 2030, this is sorely needed.
To be a success, this has to gain traction outside of the construction and property sector, not least amongst public sector and corporate occupiers. Every sustainability professional can drive this forward in their own business, whether occupying public, commercial or industrial space. Is your employer committed to net zero emissions by 2030, if not, what will it take?
If you are interested in our work on Net Zero emissions, then look at our Advancing Net Zero project.
Make sure to follow the UK Green Building Council on Twitter, LinkedIn, and Facebook.