Consultation on the sector ambition for climate resilience and nature and biodiversity
UKGBC has a vision for a built environment that enables people and planet to thrive. This includes  "adapting to climate change" and "embracing and restoring nature and promoting biodiversity."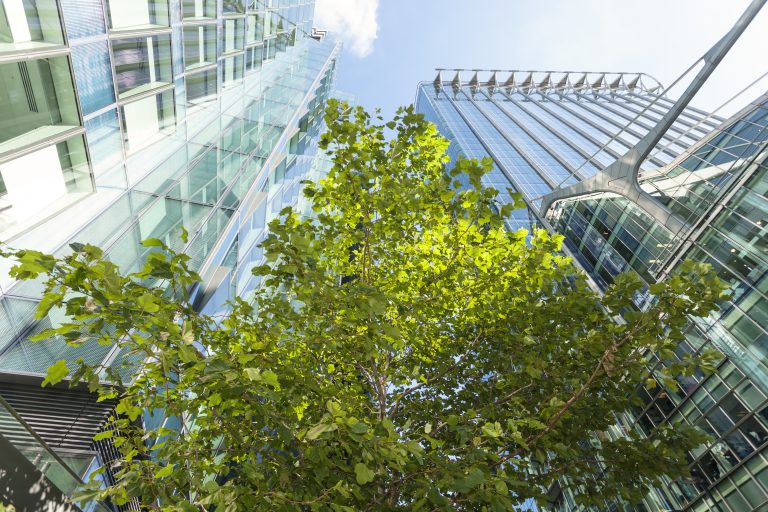 We hope that through setting and communicating a time bound and measurable ambition for these topics we will catalyse the required response from the built environment value chain and policy makers. Further work will be required to identify and undertake the exact interventions and actions required to fulfil the ambition. UKGBC looks forward to working with its members and other stakeholders to achieve this.
The draft statement was created by UKGBC following desktop research, a visioning workshop with professionals from across the built environment value chain, and a small number of 1-1 discussions with key stakeholders.
We take a collaborative approach to all our projects and as such we would like to hear your views to help us ensure we have an ambition statement that can create a climate resilient built environment whilst delivering the best outcomes for wildlife and people. We will launch the finalised ambition statement in October together with a draft project plan for the next phases of work.
We hope that many of you will feel able to support the ambition statement and work with us on the resulting project which will include:
Creating a timeline of interventions and actions required from stakeholders in order to fulfil the ambitions
An initial piece of guidance for built environment professionals to help them on the journey
The deadline for completion is 6 September.
Please note that we are seeking funding for this upcoming project. If this is of interest please contact Alastair.Mant@ukgbc.org.
For all other queries please contact Robert.Winch@ukgbc.org.