The Joe's Blooms Biodiversity Net Gain Tool
A digital interface that captures information about a site and calculates a biodiversity score.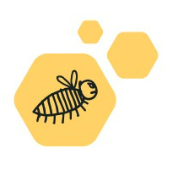 Problem Addressed
Joe's Blooms helps developers of small sites comply with the Biodiversity Net Gain process. It:
Provides an intuitive visual digital interface to allow the user to easily and accurately fill in the Biodiversity Metric
Produces all the documents that are needed under the Environment Act 2021
Helps to create and source the necessary Biodiversity Units that are required to hit the 10% uplift.
Small site developers may struggle to comply with these requirements without the aid of tools (specific areas of concern include conducting a competent site survey; filling in the metric correctly; and writing compliant Biodiversity Gain Plans).