Carbon.AKT
Optimising designs to minimise embodied carbon using a bespoke, data-driven analysis tool.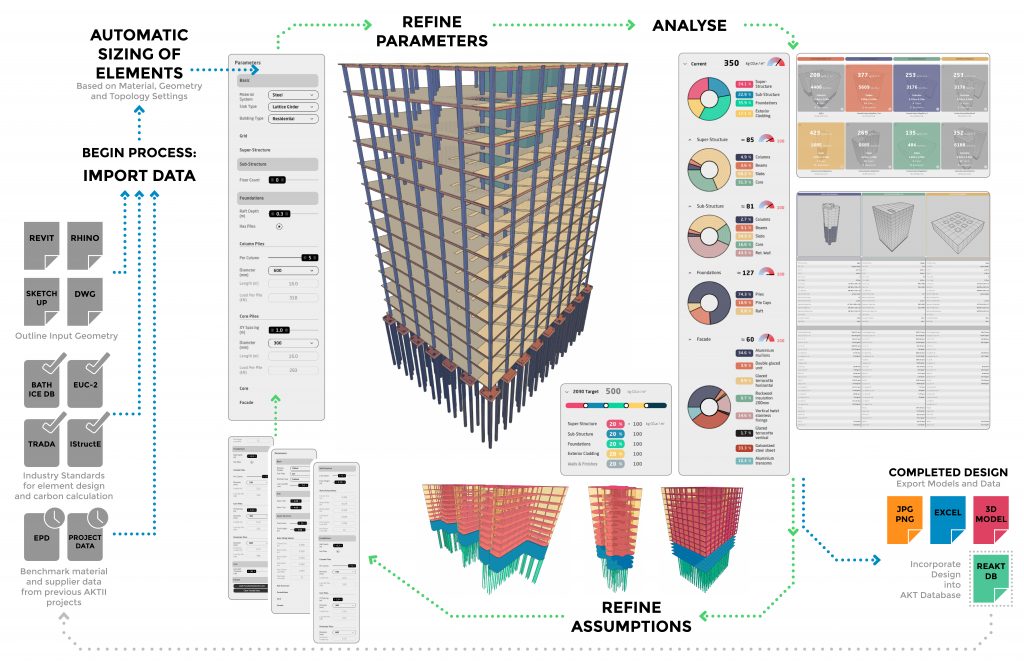 Problem Addressed
For the built environment, measuring the impact of design choices regarding embodied carbon has become imperative if we are to address the climate emergency and play our part in reaching net-zero by 2050. How can we address embodied carbon at the start of a project (RIBA Stage 0/1) to maximise its potential reduction? We need the ability to inform the initial brief and design decisions in real time before fixating on a solution. This can help optimise data driven design to strike the balance between sustainability imperatives, cost and viability parameters.   
Case Study
Current projects using Carbon.AKT are live and under an NDA. To date, the tool has allowed AKT II to compare a multitude of options at the press of a button and inform the design team with more granular detail of where the embodied carbon is. Carbon.AKT has also allowed AKT II to show potential carbon improvements when they are able to home in on current industry specific products in the market with lower EPDs – helping AKT II to go beyond the baseline.