Recalibrate
UKGBC's exclusive sustainability leadership programme for C-Suite and board level leaders.
Recalibrate is a unique sustainability leadership enrichment process for CEOs and Board members in the UK's built environment industry. Designed to act as a catalyst for leaders with an urgent determination to instill purpose-driven mandates and business transformation in support of addressing the climate and nature crises, the Recalibrate journey inspires and empowers leaders to take crucial action to support the UK to achieve net-zero.
What is UKGBC's Recalibrate?
UKGBC's Recalibrate is an exclusive opportunity for built environment senior leaders to empower themselves to challenge the status quo and enable exponential and wide-reaching change for the individual, organisation and industry.

Hosted through a variety of virtual and experiential in person formats between March and July 2024, Recalibrate takes participants on an impactful leadership journey, stimulated by peer participation with input from both in-sector and out-of-sector experienced executives.

Throughout the programme, participants are given the opportunity to consider their own strategic business challenges and how they can enact change. Insights are used to inspire a step change in personal vision as well as organisational and broader industry change, which are captured through the creation of a series of actionable commitments. Leaders are then encouraged to drive these commitments forwards beyond the programme and welcomed into UKGBC's Leaders Network to amplify their impact.
For the Leader, Recalibrate delivers:
Exposure to radical thinking and different perspectives

Understanding of the critical urgency to challenge the status quo
Experience of the art of the possible
Networking and collaboration with a diverse cohort of influential leaders
Re-energised inspiration and motivation
Time out for deep thinking and self-reflection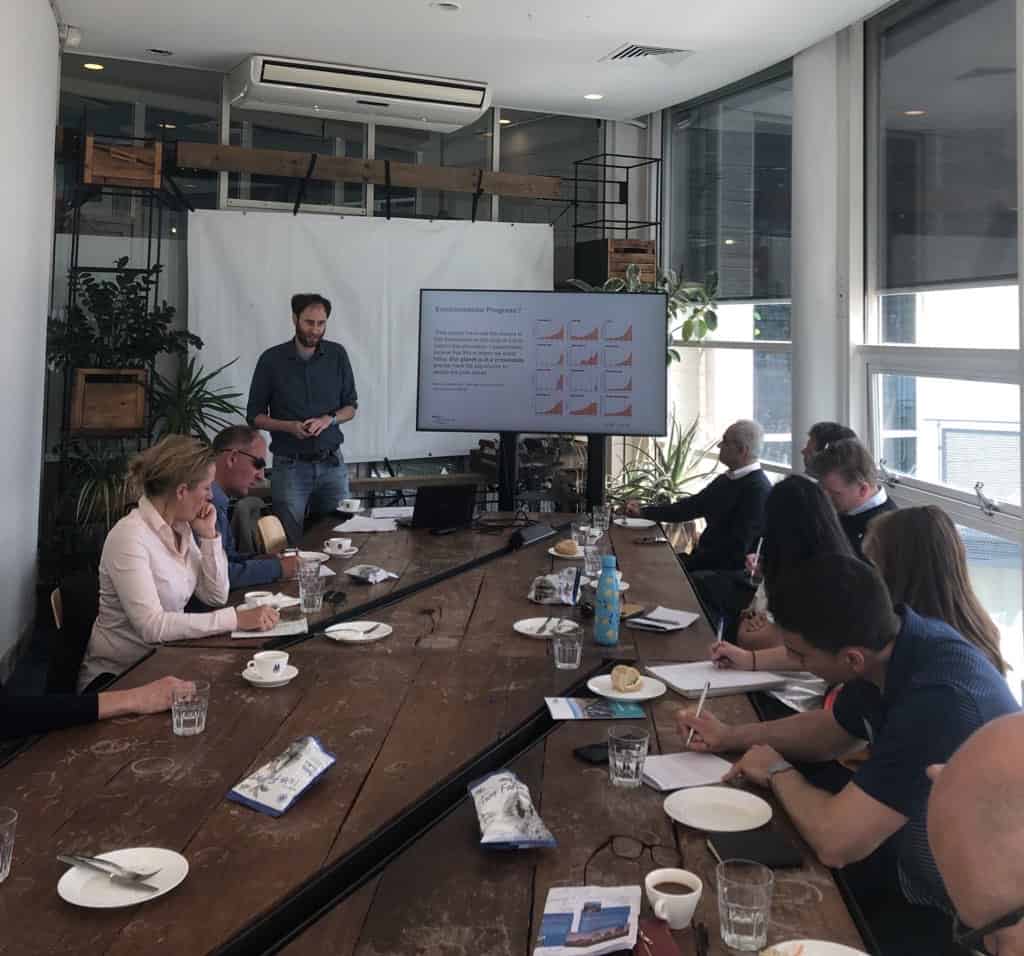 For the Business, Recalibrate delivers:
A renewed assessment and drive for sustainability and corporate responsibility
An executive champion to support the business and industry transition to a net zero carbon economy
A future-proof leadership team, adaptable and resilient to market volatility
A source of creative ideas for further growth and innovation
Talent retention through renewed inspiration and motivation
We are at an inflexion point with the impact that humanity has had and continues to have on the planet. The Recalibrate programme was a thoughtfully constructed series of complementary sessions on searching for your own personal 'Point B' resulting in clarity, purpose, exploring ideas, sifting out real change and most impactful areas of action. I would strongly recommend this programme for leaders looking to make a difference and/or seeking a deeper position to lead from
Peter Anderson
Troup, Bywaters + Anders
I think it is no understatement to say this programme has changed the way I will think and work for the rest of my career. It has ignited a belief and vision that we can, and must, act now to do good.
Download the Recalibrate Flyer
For details on application, programme dates and more.
The Leaders Network brings together a powerful group of senior leaders from across the built environment to create a unique dialogue around sustainability and business.
Learn more
Explore UKGBC's diverse and comprehensive Learning and Leadership portfolio with a range of opportunities to raise awareness, deepen sustainability knowledge and build skills.
Learn more