UKGBC's upcoming Renewable Energy Procurement Project
The call for applications to be a part of delivering Phase 2 of the UK Green Building Council's guidance on Renewable Energy Procurement is now live.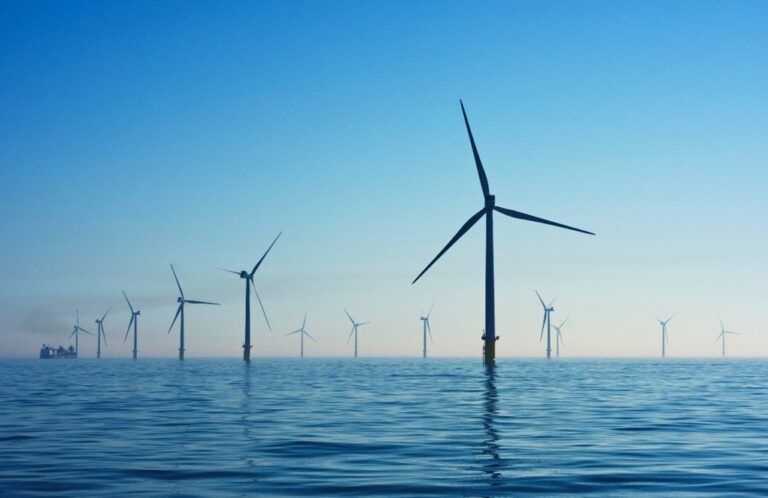 Building on UKGBC's Renewable Energy Procurement and Carbon Offsetting guidance published last year, we're seeking to provide greater clarity on how to interpret and apply the existing guidance in the myriad of procurement circumstances our members are meeting in the real world.
Ultimately, the project seeks to better equip those who procure energy for buildings, to do so in a way which enables them to achieve their climate goals at the asset level, whilst contributing to the continued decarbonisation of our energy supply sector as a whole. It intends to do this by covering the following four areas:
1. Additionality – Additionality is one of the three key criteria which our original guidance indicated energy procurement needs to demonstrate to contribute to driving our net zero transition, by enabling the deployment of additional renewable capacity. Phase 2 will explore how the principle of 'additionality' can be applied to the range of procurement circumstances experienced by stakeholders, to better enable them to claim the benefits of their procurement strategies while still driving the decarbonisation of the energy supply sector.
2. Green tariffs – High quality green tariffs are scarce, and commercial customers are finding it increasingly difficult to secure contracts for such tariffs. Phase 2 will determine how to better differentiate between the quality of green tariffs, including further detail on what constitutes a 'high quality' tariff, guidance on navigating the market's 'low quality' offerings, and clarifying the type and depth of information needed from energy suppliers for when customers are procuring energy.
3. Alternative procurement models – Stakeholders are engaging in a range of novel and innovative procurement strategies, but these are not always well addressed by the existing guidance. Phase 2 review these alternative means of procurement and seek to identify those that support additionality and the net zero transition, including how accessible these are to different stakeholders.
4. Emerging trends – Phase 2 will also provide an overview of the emerging trends that are likely to impact procurement strategies in the future, including how these will affect green house gas (GHG) reporting.
UKGBC needs industry support to shape the final scope to ensure it most effectively responds to stakeholders' experiences navigating the complex energy procurement landscape. We have a number of opportunities for UKGBC members and supporters to get involved:
Survey:

For

anyone interested in UKGBC's work

that has thoughts on the scope, or experiences implementing the existing guidance, please complete the survey linked at the bottom of this article.




Project Partners:

For

UKGBC members

, you can become directly involved as a project partner. This role allows you to steer role direction of the project and have a crucial role in shaping its outputs and impact.




Task Group:

For

UKGBC members,

you can apply to join our Renewable Procurement Task Group. The task group help create the final report, sharing knowledge, facilitating research and reviewing work outputs.
Applications to be a Project Partner are open from Wednesday 3rd August to Friday 2nd September and Task Group applications will remain open until Friday 9th September.
Access the Call for Project Partners and Task Group Members document below for more information and how to apply.
Please contact tom.wigg@ukgbc.org if you would like to discuss this opportunity, or to be added our mailing list to stay up to date with the project as it progresses.
Advancing Net Zero Partners
Our Climate Change Mitigation work is made possible due to the generous support of our Advancing Net Zero Programme Partners