UKGBC reacts to the Prime Minister's Energy Security Strategy
UKGBC has today responded to the lack of new energy efficiency measures in the Government's Energy Security Strategy.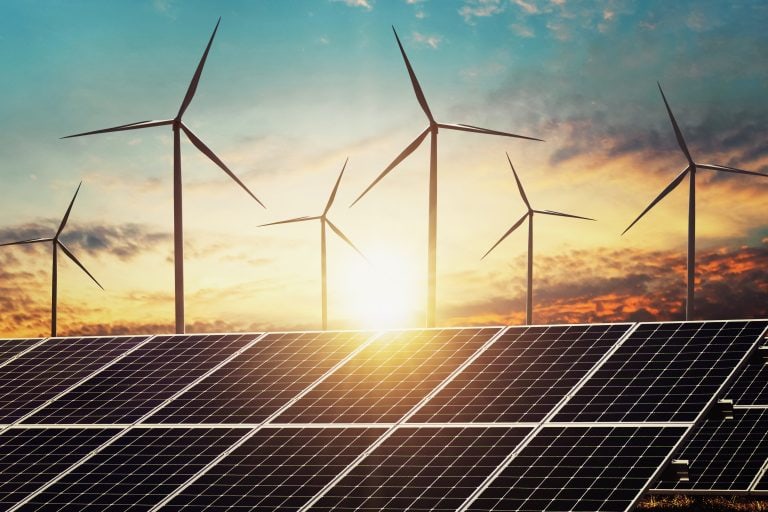 The UK Green Building Council (UKGBC), the progressive voice of over 650 organisations working together for a more sustainable built environment, has today responded to the lack of new energy efficiency measures in the Government's Energy Security Strategy.
UKGBC's Director of Communications, Policy & Places, Simon McWhirter:
"Today was a chance to insulate the nation's homes, protect us against future price hikes and tackle the desperate effects of rising energy costs on households across the UK, but the Government has woefully missed its opportunity.
Whilst the ambition to ramp up renewable energy is welcome, this does nothing to stop heat leaking from every window, wall and roof of the UK's 29 million homes. A credible strategy must include plans to reduce energy demand as well as expand supply.
And the watchword must be 'clean' energy expansion; opening the taps on more North Sea oil and gas doesn't make sense when our analysis shows clearly and absolutely that we must have moved away from gas and oil heating by the time new fields are operational; and all this at a time when home-grown renewables are cheaper, safer and lower impact. The IPCC couldn't be clearer, governments can't keep claiming climate leadership whilst backing fossil fuels.
Perhaps equally concerning is the Government's claim in the Energy Security Strategy that they already have an 'ambitious strategy' on energy efficiency, when energy efficiency installations have collapsed by 70% over the last nine years.
It is positive that the government plans to re-establish a previously scrapped energy advice service to help households improve the energy performance of their homes. The announcement of a £30 million Heat Pump Investment Accelerator Competition to support UK manufacturing jobs and revenues is also welcome. But these won't significantly reduce prices for consumers.
The Government is right to 'rebalance' costs placed on energy bills away from electricity, to provide a level playing field for heat pumps. Extending low-cost finance from retail lenders will be important, but it must make energy efficiency measures more accessible to householders and not inadvertently increase costs for those in the lowest-performing homes, reducing their opportunity to invest in improvements, and removing their opportunity to make their homes warmer, more comfortable and cheaper to run.
We await the details of the energy performance standards to be announced in May and stand ready to work with the Government to develop these."
– ENDS –
Notes to Editors
Ahead of today's publication, UKGBC wrote to Prime Minister Boris Johnson urging that the Energy Security Strategy must prioritise energy efficiency and sustainability. This letter can be found

here

.

The Government has made a commitment for as many homes as possible to achieve EPC band C by 2035 where cost-effective, practical and affordable, and our to reduce fuel poverty by ensuring as many fuel poor homes in England, as reasonably practicable, achieve a minimum energy efficiency rating of band C by the end of 2030.

UKGBC's Whole Life Carbon Roadmap

advocates for a nationwide retrofit programme that will:

Read the Government's Energy Independence Strategy

here

.