UKGBC launches insights into nature and biodiversity in built environment at major industry event
Industry network publishes insights; renowned urban ecologist addresses industry leaders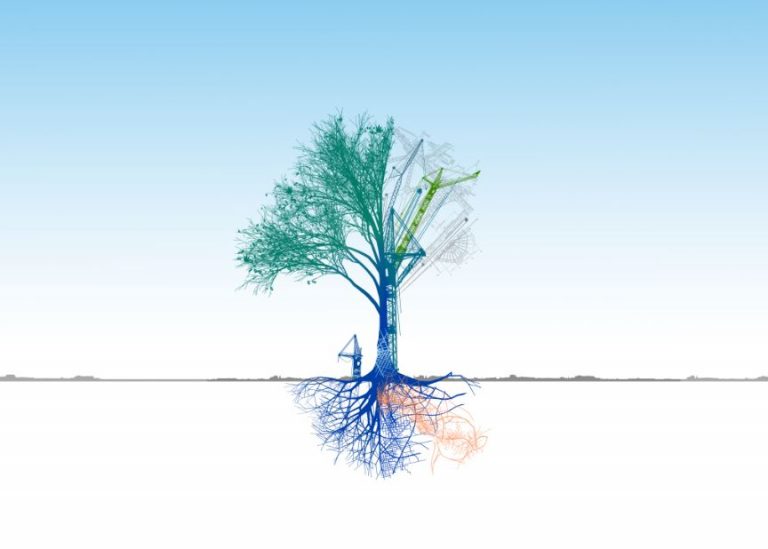 The UK Green Building Council (UKGBC) has published its latest report detailing construction and property industry trends on nature and biodiversity action in the UK; leveraging a major event to raise awareness of the importance of natural capital among industry leaders.
The report, 'Insights into Nature and Biodiversity: Industry trends, commitments and best practice examples' features a snapshot of current ecological metrics; an overview of the UK policy context; and best practice examples of the integration of biodiversity into development. It also features key learnings from the charity's Gold Leaf members – a group of high-profile construction and property businesses committed to being at the leading edge of sustainability.
Headline findings include:
In 2018, 22% of UKGBC's Gold Leaf members had a commitment to biodiversity net gain (up from 9% in 2017)
44% of UKGBC's Gold Leaf members have a nature and biodiversity strategy in place
The report was launched last night at an event to promote the importance of nature and biodiversity in urban environments. Renowned urban ecologist Professor Menno Schilthuizen, author of 'Darwin Comes to Town' addressed over 150 built environment professionals gathered in central London. In his speech, he explained how urban environments create conditions that accelerate the pace of evolution and described how urban designers are uniquely placed to help nature thrive in our cities.
Attendees also heard from Wildlife Trusts' CEO, Stephanie Hilborne OBE, who provided an overview of the state of biodiversity in the UK and discussed current UK policy context.
The event was made possible thanks to the generous support of sponsors: Heathrow, Atelier Ten, Arup, Outerspace and Peel Land and Property.
The increased focus on nature and biodiversity from UKGBC comes as the Government consults on Environmental Net Gain – a growing topic in the construction and property industry as the government seeks to legislate for new developments to deliver environmental net gain. Attendees supported fundraising for UKGBC's work in this area as the charity works with its members to develop a response to the Government consultation and scopes further work to help industry address the challenge of allowing nature to thrive in urban environments.
Julie Hirigoyen, Chief Executive at UKGBC said:
"The built environment industry has a critical role in preserving and restoring our natural environment.

"Evidence shows that nature makes humans feel safe, connected, restored, and happy. It also provides much needed space for recreation and contemplation, removes pollutants from the air, filters water from the ground, provides natural cooling and gives us the food that sustains us. Nature is fundamental to our physical, mental, spiritual and cultural health, and to the resilience of our built environment.

"We now also know that increased natural space can increase property and land values by as much as 25%. Developments with biodiversity strategies have a greater chance of planning approval from local authorities, enjoy greater inward investment and faster property sales, and even reduced building energy costs.

"By emphasising both the societal and business case for helping nature to thrive in urban environments, UKGBC is encouraging the industry to take bold steps and accelerate action to deliver greener, healthier places."
UKGBC is keen to hear from organisations working on nature and biodiversity initiatives in the built environment and has produced an interactive actor and resource map to communicate the net biodiversity gain initiatives that the charity has identified.
<ENDS>
Notes to editors 
Insights into Nature and Biodiversity: Industry trends, commitments and best practice examples is available here.
The actor and resource map is available here
Those wishing to feed into the actor and resource map should contact Robert Winch