UKGBC publishes key insights into measurement and reporting of climate risks to physical assets
UKGBC reports the findings of its six-month collaborative project, the Physical Risk Labs, which brought together developers and asset-owning organisations to improve understanding of assessing and responding to climate-related risks.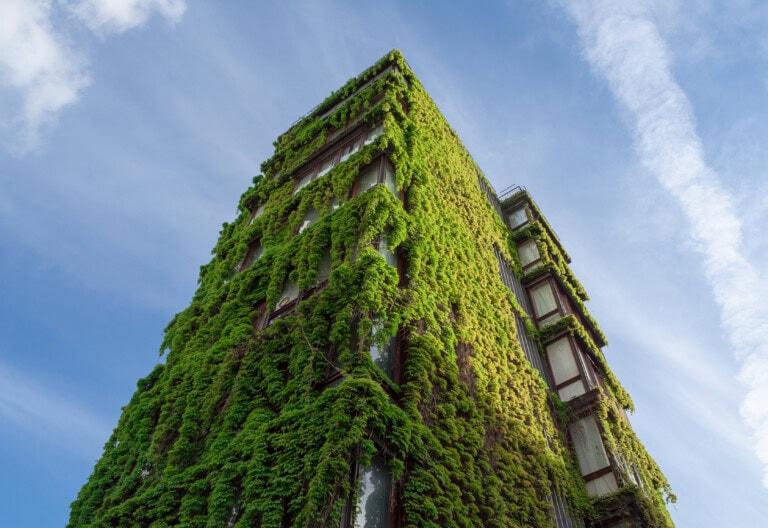 As homes, buildings, infrastructure, and physical assets around the world face increasing risk from more frequent and severe climate-based threats, UKGBC has today published a landmark review of the strategies and processes that asset-owners can use to adapt and enhance their climate resilience.
The Physical Risk Assessment Labs, convened under UKGBC's Resilience & Nature Programme and with support from our Programme Partners, has compiled a series of case studies, reflections, and critical insights that will enable asset-owners to more effectively measure, report, and adapt to climate-based risks to their physical assets.
The project has also produced a Compendium of Experience that couches the framework in real-world examples of climate-based risks provided by UKGBC members, to ensure that the industry can undertake their own assessments based on insights into real-world case studies.
Our report aims to demystify the process of measuring and reporting physical climate-based risks and kick-start the process of mainstreaming this kind of thinking across the industry.

We are grateful to all participants and particularly to our Programme and Project Partners for their willingness to collaborate and contribute to these complex challenges. Much more work is needed within and beyond our sector in order to properly map and respond to the wide range of threats caused by our changing climate."

Hannah Giddings, Head of Resilience & Nature at UKGBC
The Physical Risk Labs report developed five key findings:
There are a wide range of key challenges, from the need to calculate cost, develop metrics, and understand emerging regulations
Collaboration is crucial to address knowledge gaps and work together to build consensus
Lack of detailed data creates barriers to risk measurement
With multiple scenarios and interdependencies at play, anticipating risks is complex
The industry needs more effective metrics and targets are properly assess climate-based risks.
The full report is available here.
This report was made possible through the generous support of our Resilience & Nature Programme Partners: Buro Happold, Hoare Lea, Hydrock, and JLL and our Physical Risk Project Partners: Bruntwood, Clarion, and HS2.
Resilience & Nature Partners
Our climate change adaptation work is supported by our Resilience & Nature Partners.