BNG delay adds further blow to sustainable development and risks undermining efforts to protect nature
UKGBC reacts to reports that the government will delay Biodiversity Net Gain requirements.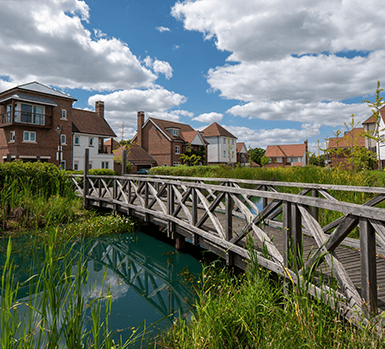 Simon McWhirter, Deputy Chief Executive, said:
These reports are yet another blow to sustainable development and risks undermining national efforts to put the collapse of nature into reverse. Responsible developers large and small have been gearing up for this change for years, with many of our members creating dedicated jobs to deliver net gain from in-house consultants to designers, landscape architects and creative project leads. This will be exceptionally damaging for their projected work pipelines, investment, supply chains, and related job roles.

As for the rollback on carbon policy last week, the industry needs certainty clarity and commitment in order to facilitate green investment and continue to make progress. Biodiversity net gain is no exception. The policy is essential for delivering our sector's role in reversing nature's decline and should be enacted as soon as possible."
As a Resilience & Nature Programme Partner and key supporter of our Biodiversity Net Gain workstream, Amanda Skeldon, Director of Climate & Nature at JLL, said:
The Biodiversity Net Gain (BNG) rules are a fundamental pillar of the government's 25 Year Environment Plan to ensure that the delivery of new developments is balanced with the need to protect our natural environment and restore biodiversity. Commitment to BNG policy is needed by businesses, real estate owners and developers to ensure we collectively respond to the climate and nature crises. Delaying its implementation will cause confusion and disruption to the planning process, whilst directly impacting much-needed investment into the UK's natural environment."
Embracing and adding to biodiversity on site is vital as we work to reverse the biodiversity crisis.
View more