Event Dates:

28 Oct, 2021, 10:00-11:30
Net Zero Carbon Buildings Verification Scheme - Market Analysis
Join us to hear the key findings and recommendations for a Net Zero Carbon Buildings Verification Scheme from market analysis carried out within the UK property sector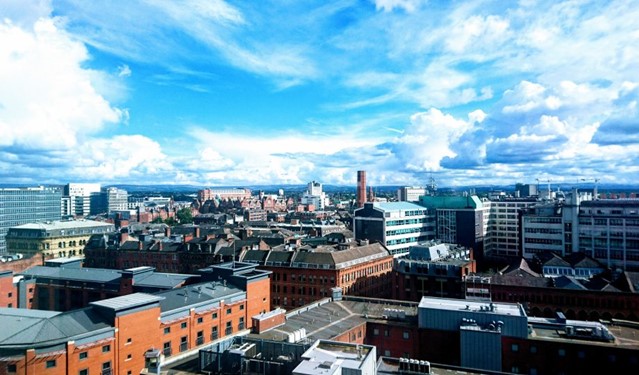 Please note, this event was originally scheduled for 28th September but has been postponed due to unforeseen circumstances.
To meet the UK's 2050 net zero targets, the built environment sector requires urgent, widespread and real decarbonisation of existing and new buildings. UKGBC's seminal Net Zero Carbon Buildings Framework Definition built industry consensus on the steps to achieving net zero buildings, providing the property and construction sectors much-needed clarity. Since its release in 2019, we have seen a significant shift in the global and UK context driving up demand for net zero buildings, which is reflected in feedback received from UKGBC members and other industry stakeholders.
Due to this, UKGBC are currently undertaking a major project to explore potential routes for a net zero carbon buildings verification scheme in collaboration with wider industry bodies. Verification will ensure robustness to net zero claims and will help catalyse an industry-wide transformation of our built environment.
To ensure that any proposal delivers a scheme that would genuinely work for the industry, the project has been split into two phases: the market analysis phase, and the subsequent next steps in delivering a Net Zero Carbon Buildings (NZCB) verification scheme.
This event shares the key findings and recommendations resulting from the market analysis, which will inform the next steps in delivering a NZCB verification scheme for the property sector. This was conducted to better understand the market drivers, expectations and characteristics for a potential scheme – and comprised of over 300 responses to our industry survey, and circa 25 in-depth interviews with key stakeholders across the value chain.
Who should attend
Any built environment stakeholder across the full value chain, and life-cycle of a building. This includes private and public sector lenders, investors, developers, advisory services, contractors and their supply chain, and any users of buildings (owners, landlords, tenants) that have net zero aspirations.
Why attend
The market analysis indicates that there is a clear market need for a Net Zero Carbon Buildings verification scheme. Given real assets represent a major part of both UK and the global economy, it is critical that the scheme is commercially and practically viable for the key stakeholders that will be driving its use. Join us to hear the key findings from the market analysis, and how to stay involved with the next steps in developing such a scheme.
Speakers