ZED PODS
Designing and Building truly affordable, modular, net-zero carbon housing.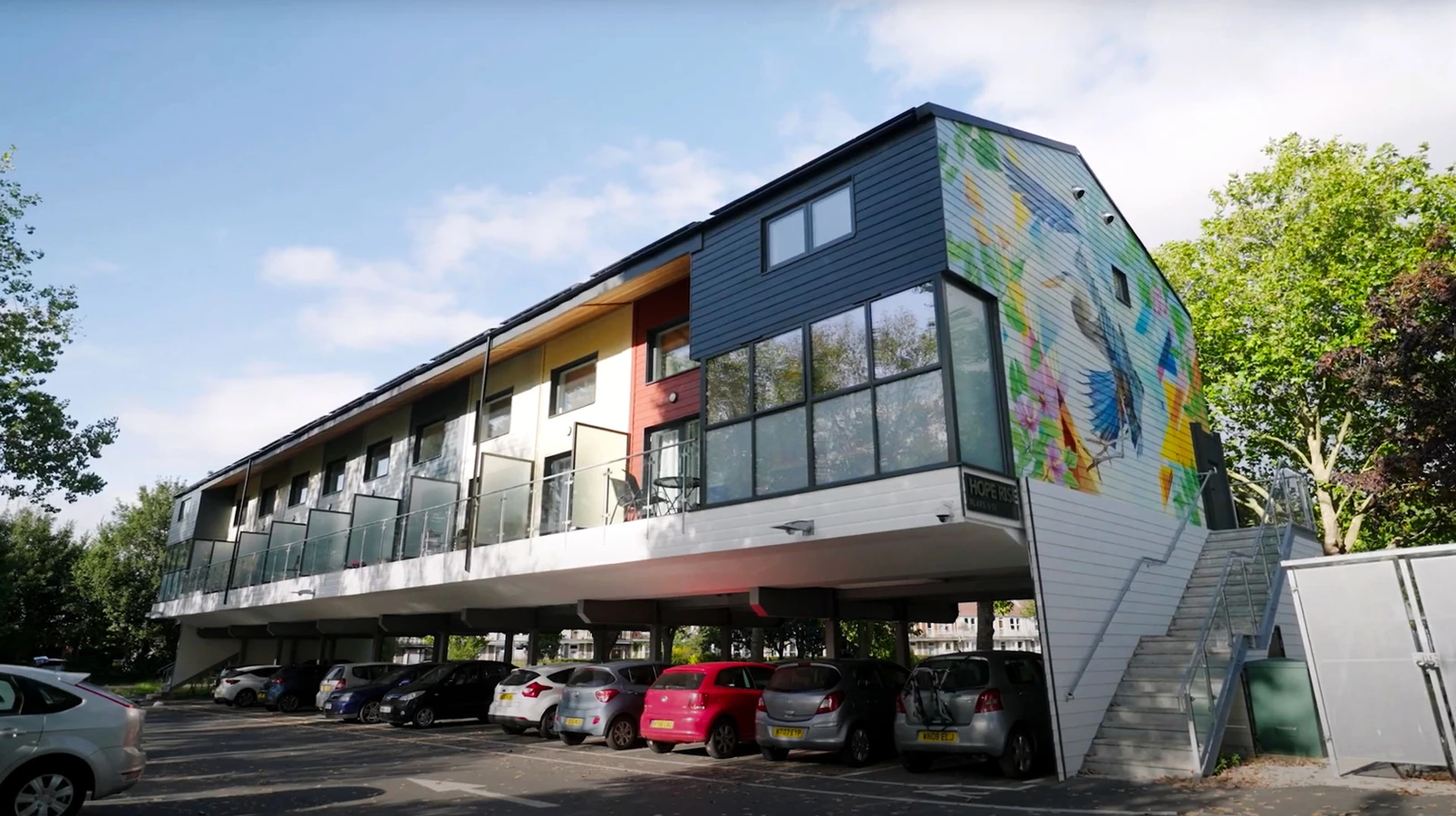 Problem addressed
The UK construction and design industries will need to make a crucial adjustment in order to reach the UK Government's pledge to reduce emissions to net zero by 2050 and the UN's sustainable development goals. A focus on increasing building energy efficiency, providing onsite renewable energy and reducing embodied and operational carbon emissions in order to meet these ambitious goals is a must.
Case study
The multi-award winning "Hope Rise" project is the first Modern Methods of Construction (MMC) development of its kind to be completed in the UK in 2020, overcoming various restrictions and nationwide lockdown due to COVID-19 . The project presented 11 affordable and low-carbon, modern design apartments which were installed as a permanent living space for young workers and vulnerable households. The environmentally friendly homes were erected on steel frame podium and built above a council-owned car park in Bristol. ZED PODS inhouse design team retained hundred percent of original parking provision for this project.
The super-insulated homes are fitted with low energy heating systems and renewable energy technologies (including rooftop solar panels) to complement a "fabric first" approach. Electric car charging upgrades were used to facilitate the shift away from the carbon-heavy transport use of the historic car park, while connections to local public transport and cycling/walking routes to local amenities help eliminate the need for private car ownership. The use of Cross Laminated Timber (CLT) enables the superstructure to be erected in days, helping to reduce carbon footprints during construction. This also offers the flexibility of adapting individual designs and internal layouts for the end-users. This project demonstrates that zero operational carbon affordable homes are possible to build within current financial models. Several local authorities and other stakeholders visited the scheme and were inspired of what can be achieved on a constrained site which otherwise would be difficult to build using traditional construction.
A year long "Post-Occupancy Study" was undertaken by an independent body using remote sensors and energy tracking. The study found that 104% of the annual energy usage is generated onsite by the roof solar panels which validated the as design energy performance of the building, apart from improved wellbeing and employment rates of the residents.