The Value of Urban Nature Based Solutions
UKGBC have launched guidance to increase the use of urban nature-based solutions through the identification of their holistic value and variety of beneficiaries, which can generate innovative financing opportunities.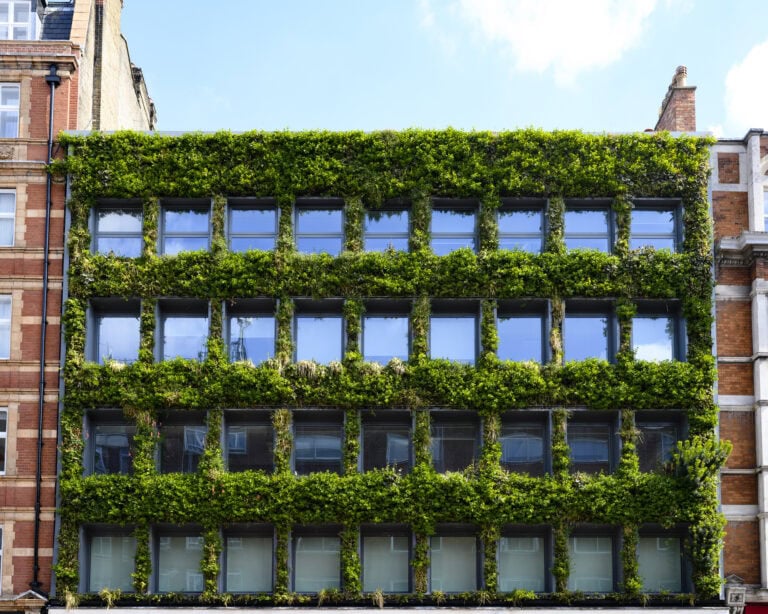 There is growing recognition of the need for nature-based solutions (NBS) to enhance the resilience of our ecosystems, built environments, and communities. Though, if NBS are to move beyond being a 'nice-to-have' asset or design feature, their value, as well as who benefits from them, must be more holistically understood.
This guidance, created collaboratively with the Value of Urban NBS task group, aims to help users to define the benefits and value they can draw from NBS, supporting them to develop their own business cases for investment, delivery, and maintenance of NBS, to further mainstream its consideration across industry.
If you have any questions on the guidance or would like to provide feedback, please email Kai.Liebetanz@ukgbc.org.
Key Findings
Nature-based solutions are an exceptional solution for the challenges of our time, especially the climate and biodiversity crises.
Nature-based solutions provide multiple benefits, especially when compared to traditional grey infrastructure.
Nature-based solutions affect a wide range of stakeholders.
Identifying where NBS add value can lead to additional financing opportunities.
"This report is an important step to mainstreaming the integration of NBS in urban developments and provides some simple tools to anchor NBS at the core of projects. From raising awareness on the multiple benefits of NBS to developing innovative finance models, this guidance encourages decision makers to explore and implement the process of NBS integration."

Federated Hermes' Head of Investment, Eoin Murray
"Nature-based solutions are an exceptional solution for the challenges of our time. NBS can play a critical role in futureproofing developments, provide much needed adaptation to climate-related risks, whilst also delivering benefits for biodiversity and nature.

The current lack of awareness and understanding of the benefits associated with NBS has resulted in their financial value being consistently undercalculated. UKGBC's report seeks to challenges the dominant narratives surrounding urban NBS delivery, providing a broader framing of its benefits, beneficiaries, and value that underpins a more holistic business case."

UKGBC's Director of Business Transformation, Alastair ManT
"We are witnessing the stark reality of humanity's consumptive approach to the planet's resources with an alarming trend in nature loss, which not only contributes to climate change but is also accelerated by its impacts. Our industry needs to move beyond current compliance-based thinking to a regenerative one, recognising that the built environment can be a force for positive change. UKGBC's guidance provides a practical framework for assessing the contribution of Nature based solutions to add value to a place, the neighbourhood and our environment. By creating opportunity and pathways for biodiversity through our urban spaces we can play our part in reversing this decline with a buildings and infrastructure that exist in harmony with nature and the environment."

Troup Bywaters + Anders' Managing Partner, Peter Anderson
This guidance has been made possible thanks to the UKGBC Resilience & Nature-Based Solutions Programme Partners: The John Ellerman Foundation, ARUP, BuroHappold, CBRE, Federated Hermes, Hoare Lea and ISG.