Recoup Energy Systems
Waste Water Heat Recovery Systems for Showers.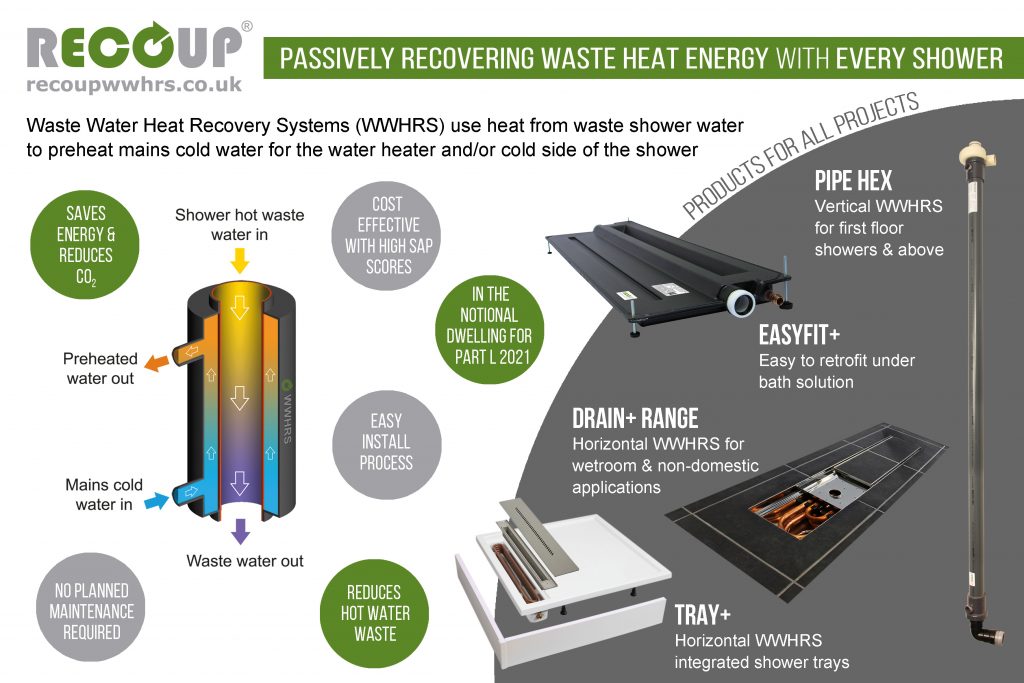 Problem Addressed
Energy and carbon intensity associated with the production of domestic hot water. As buildings continue to meet higher fabric requirements, domestic hot water is set to become the largest user of energy in domestic buildings and many types of non-domestic buildings with showering accounting for up to 80% of domestic hot water use in certain cases, according to Recoup Energy Systems.