Pay As You Save
The Pay As You Save report was launched in 2009 and looks at property linked finance for home retrofit.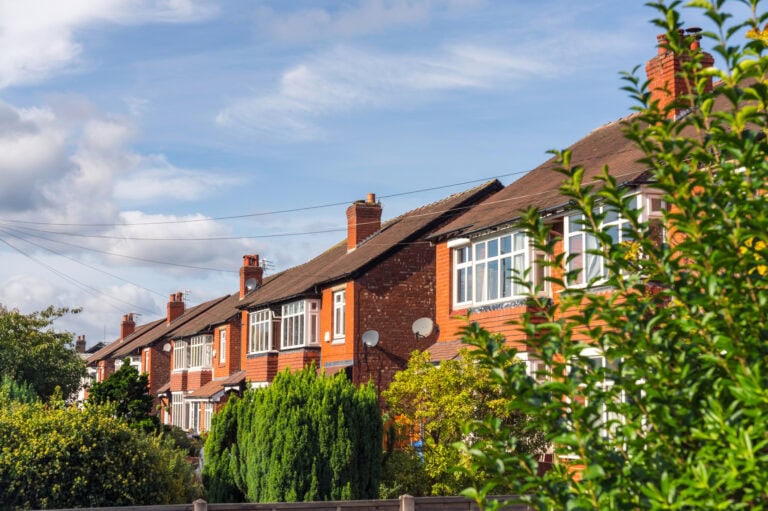 Originally launched in 2009, UKGBC's Pay As You Save (PAYS) report took an in depth look into 'property linked finance' – i.e. the possibility of spreading the cost of refurbishment for a property over a substantial period of time, across different owners. The PAYS Task Group worked with over 100 organisations to develop the proposals, and consulted online with hundreds more. The proposition achieved cross-party consensus and endorsement in the run up to the 2010 election and the PAYS concept was taken forward as 'the Green Deal' in 2012 by the Coalition Government. Unfortunately, having ignored almost all of the recommendations from the PAYS report in the design of the Green Deal, the Government's scheme failed, and a huge opportunity was lost.
Now in 2022, the political context is different but there has still not been sufficient, consistent effort put towards the upgrading the Nation's homes. As the UK faces high gas prices, a winter of fuel poverty for large swathes of the population and increasing political pressure to roll out home upgrades, property linked finance schemes are once again under the spotlight as a key solution to help fund retrofit. UKGBC strongly welcomes this renewed focus, and hopes that by republishing this 2009 resource, we can provide a useful foundation for those discussions.
Please note, that although the information in this report has increasing relevance to the current political climate, many of the statistics and some of the specific observations will have been superseded by more recent documentation.