Enviromate
A construction and DIY marketplace platform that promotes a circular economy through the reselling and reuse of materials.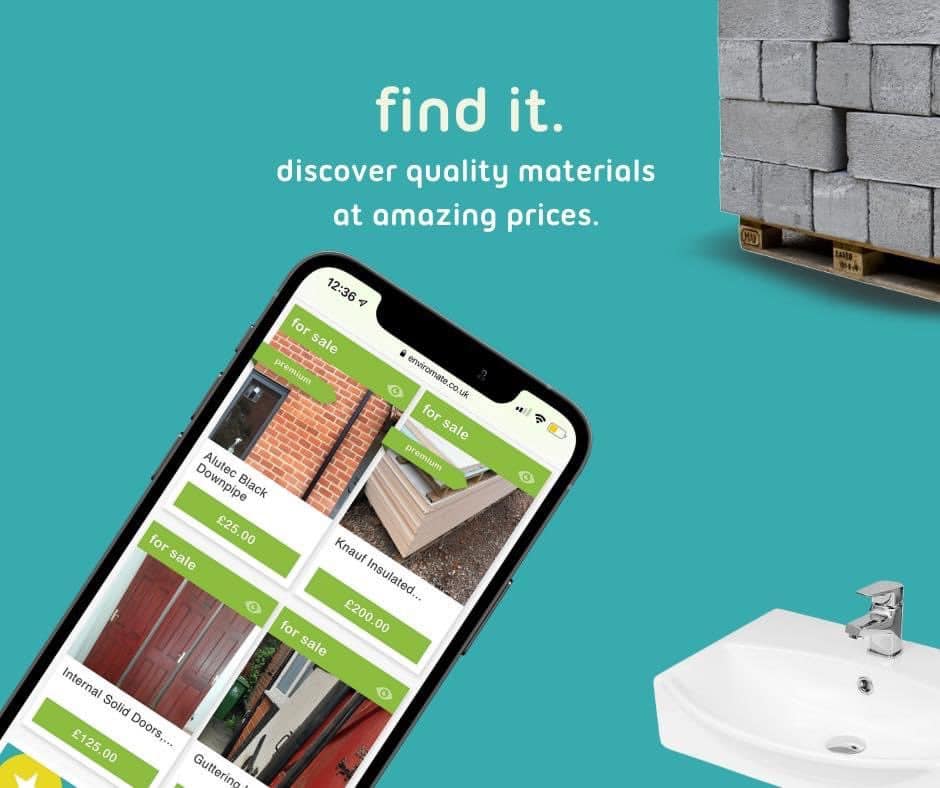 Problem Addressed
Revolutionising the construction and DIY sector and tackling an industry that is the largest contributor to waste globally. Within the UK alone, Enviromate estimates that it equates to 32% of all landfill waste using over 420 million tonnes of material per year generating 120 million tonnes of waste over half of which is reusable. It is estimated that 13% of that material ends up within the waste stream without ever being used, with a value of over £1.5 billion (source: Business Insider)
This page presents data, evidence, and solutions that are provided by our partners and members and should therefore not be attributed to UKGBC. While we showcase these solutions for inspiration, to build consensus, and create momentum for climate action, UKGBC does not offer commercial endorsement of individual solutions. If you would like to quote something from this page, or more information, please contact our Communications team at media@ukgbc.org.