Ecofill
Transforming onsite clays & subsoils into aggregate replacement products.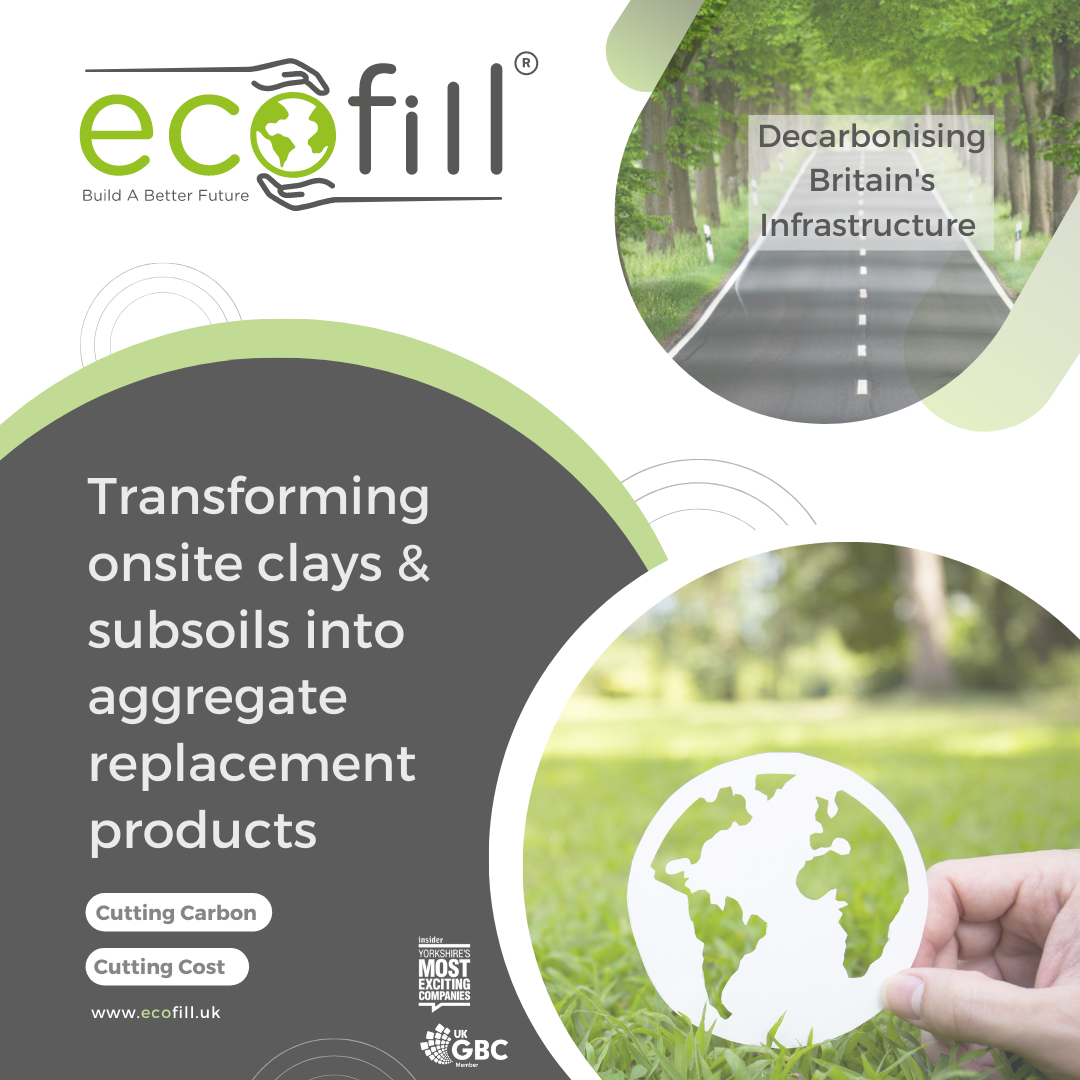 Problem Addressed
According to the UK Government, each year, the UK sends 139m tonnes of mineral wastes and soils from construction sites to landfill. These soils account for almost two thirds of total UK waste. Significant emissions are also associated with these lorry movements to and from sites.
Case Study
At Ecofill's Innovation Hub in Selby, North Yorkshire, they have already showcased the technology and given live demonstrations of Ecofill to a significant amount of National and International construction companies and engineering consultancy firms.