What does the concept of beauty have to do with the built environment?
UKGBC CEO Julie Hirigoyen writes about visualising beauty in the spaces we create, and her recent experience talking at a Respublica event in Birmingham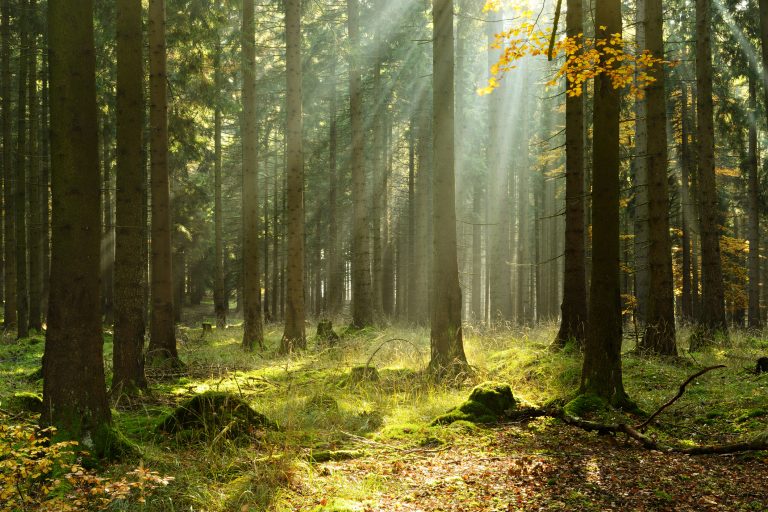 "Beauty is truth, truth beauty, – that is all
Ye know on earth, and all ye need to know."
(Ode on a Grecian Urn by John Keats, 1819)
Last week, I spoke at an event entitled 'Backing Beauty: What should our towns and cities look like in the future' hosted by ResPublica on the fringes of the Conservative Party Conference 2018. The Rt Hon John Hayes MP, who shared the same panel, quoted Keats in his opening remarks to remind us that Beauty is nothing short of a 'taste of the sublime'. Or as the less famous writer Edmund Burke so aptly put it: "Beauty is the promise of happiness".
What strikes me most about this statement is its resonance to Respublica's 2015 report 'A Community Right to Beauty' which interprets Beauty as a concept 'at the heart of what it means to create a just society…, as an overall quality of place'. Interestingly the report goes on to pit beauty against sustainability, affordability, functionality. Yet I would argue that these characteristics are inextricably linked and almost interchangeable with Beauty. After all, who could consider a place beautiful if it requires people to sleep on the street?
Nicholas Boyes Smith, founding Director of Create Streets, gave us a stark reminder of how far we have actually deviated from beauty in the built environment. He told a story of a talk he had recently attended where an eminent world-famous architect spoke to a packed auditorium. The word 'Beauty' did not appear once in the speech, and when Nicholas sought to enquire why this was, there was a sharp and noisy collective intake of breath from the entire audience. It seems that the concept of beauty has somehow become taboo in connection with the design of our built environment, as emphasised by Yael Reisner and Fleur Watson in their book 'Architecture and Beauty: Conversations with Architects about a Troubled Relationship' published almost a decade ago now.
In my own design naivety, speaking as a person with an extremely under-developed right brain, I cannot help but think that beautiful places must be those that we intrinsically feel at home in. Allow me to illustrate this through a short visualisation…
Using your mind's eye, I want you to picture that you're walking down a wide pedestrianized street, listening to the sound of birdsong in the trees beside you.
The air is fresh and clean. There are no cars, just cyclists and electric trams.
People are sitting in public spaces all around you.
Others are tending to a vegetable patch in a communal allotment.
The buildings that line the street are for mixed uses. Flats, shops, market stalls, offices…
many of them are made of natural, local materials and several have green walls or vertical urban farms.
They are really pleasing to look at.
And they are smart – rigged with sensors that monitor and improve their indoor air quality, temperature, humidity, energy and water efficiency.
Solar powered lights are dotted along the pavement, which itself is made of tiles that recycle water.
The atmosphere is vibrant yet peaceful.
You feel safe.
You feel connected.
You simply smile.
* * *
I certainly feel that this is what our towns and cities should look like in the future. Or more importantly what they should feel like. As Respublica says in its report on Beauty… beautiful places 'simply make us smile'!
And the truth is of course that this imaginary place I visualised already exists in different towns and cities across the world. In fact, a number of urban places in the UK have at least some of these characteristics. And a growing proportion of new developments and regeneration schemes are striving for them. Why? Well frankly why not? Who would argue with a built environment that enables people to feel happy, healthy and well? Which one of us would not aspire to live in a connected, thriving community, where everyone has a roof over their head and access to health, employment, and education?
The truth is that the built environment is at the confluence of all the most significant challenges facing British people today. Jobs, skills, health and wellbeing, productivity, economic growth, inclusiveness, diversity, resource efficiency, climate resilience, security… You name it – the built environment has a major part to play in delivering it.
It is perhaps the most obvious and tangible way in which we can right the wrongs of the past, and deliver genuine value for people where and how they need it. And if we got that right, in my humble opinion, we would finally be creating beautiful places.
This blog originally appeared on Work In Mind.