UKGBC announces Resilience and Nature Programme Partners for 2022-2023
The UK Green Building Council (UKGBC) has today announced the organisations who will help steer the Resilience and Nature programme over the next year.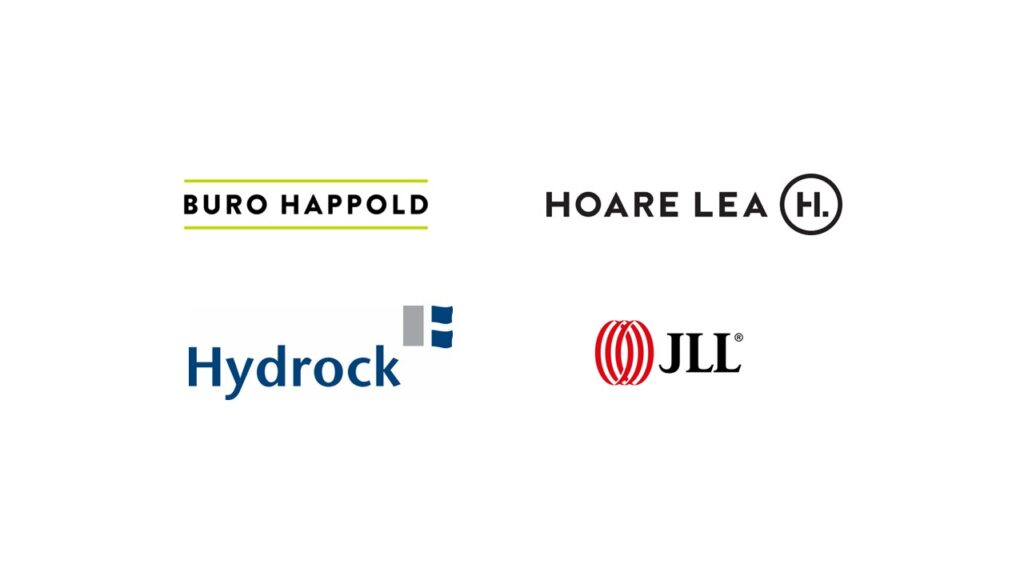 UKGBC has today announced its team of partners who will help steer and support the Resilience and Nature programme over the next year.
UKGBC's Resilience and Nature programme launched in 2021 and aims to support the built environment sector in achieving our ambition that 'by 2030, all buildings and infrastructure will, throughout their lifetime, be climate-resilient and maximise environmental net gains, through the prioritisation of Nature-based Solutions'.
UKGBC is delighted to announce the following organisations as Resilience and Nature programme partners:
Buro Happold
Hoare Lea
Hydrock
JLL
Spanning a wide range of sectors, the diversity of knowledge and expertise provided by the R&N Programme Partners will help drive forward greater action to increase the resilience of built assets to climate change and maximise environmental net gains through the built environment. Their generous support will enable UKGBC to use its convening power to foster cross-sector collaboration and help tackle and overcome current challenges facing the industry.
In collaboration with the Partners, UKGBC has identified the following as key priorities for the R&N programme over the next year:
Shaping Sector-wide Targets for Climate Resilience
Physical Risk Assessment Lab
Nature-Based Solutions Finance and Innovation Lab
Measurement Framework for Ecological Footprinting
Guidance on Implementing BNG and ENG
Nature and Resilience Policy Playbook
For other organisations who wish to get involved in the programme, there are still Programme Partnership spaces available and the opportunity to be involved as a Project Partner for specific projects, as well as through joining various Task Groups or Review Groups. To find out more about partnership opportunities contact Hannah.Giddings@ukgbc.org. To be added to our Climate Resilience & Nature mailing list to stay informed of any upcoming opportunities, contact kerri.mccarton@ukgbc.org.
If you would like to find out more about the programme's work to date, including past outputs and other helpful resources such as our Course Mail series, please visit the Resilience and Nature homepage.
Alastair Mant, Director of Business Transformation, UKGBC:
"To date, much of industry's climate focus has centred around cutting carbon and meeting net zero. However, there is a growing understanding and realisation of the need to ensure our buildings, infrastructure and communities can adapt to the already changing climate. Alongside this is the realisation that the property and construction industry must also play a significant role in protecting our diminishing wildlife and natural capital. Often, nature-based solutions can solve both challenges. Our Resilience and Nature programme partners will play a pivotal role shaping UKGBC's work and supporting our ambition for the sector."
Amanda Skeldon, Climate & Nature Director, JLL said:
"In our urban environments, nature-based solutions provide a huge amount of value both economical, socially, and environmentally. But how we monetise that is the real challenge and at JLL we are looking forward to working with UKGBC to identify ways of providing innovative financing solutions to ensure we can install nature-based solutions across out towns and cities."
Rebecca Lydon, Smart Energy & Sustainability Associate at Hydrock said:
"Hydrock are really excited to be partners with UKGBC on the resilience and nature programme. We're particularly excited to support the project which will set targets for climate adaptation in the build environment and see how that interacts with nature, how it supports social value, how it's going to bring in circular economy principles and essentially maximise the benefits for the built environment."
Ashley Bateson, Director, and Head of Sustainability at Hoare Lea said:
"Hoare Lea has continued to sponsor and partner on the Resilience and Nature programme as we believe this is a piece of work that the industry needs to better contribute to nature-based solutions. We found the benefit of being involved of the first phase of the program is that we could contribute to the guidance and understanding, and we know there is a lot more to do so we are really excited to get involved in the further programmes and provide more guidance and evidence."
Jenny Ross, Senior Ecologist at Buro Happold said:
"Buro Happold have continued to support the nature and resilience programme because it provides a really useful platform to engage with a number of partners to develop a new strategy for nature and resilience in the face of the climate and biodiversity crisis."