Event Dates:

20 Apr - 11 May, 2023 • 16:30 - 18:30
In person
London, Birmingham, Bristol, Edinburgh & Manchester
Spring Socials – Innovations and Networking
Join UKGBC and members for an afternoon of informal networking and the chance to learn more about innovation in the built environment and sustainable material options.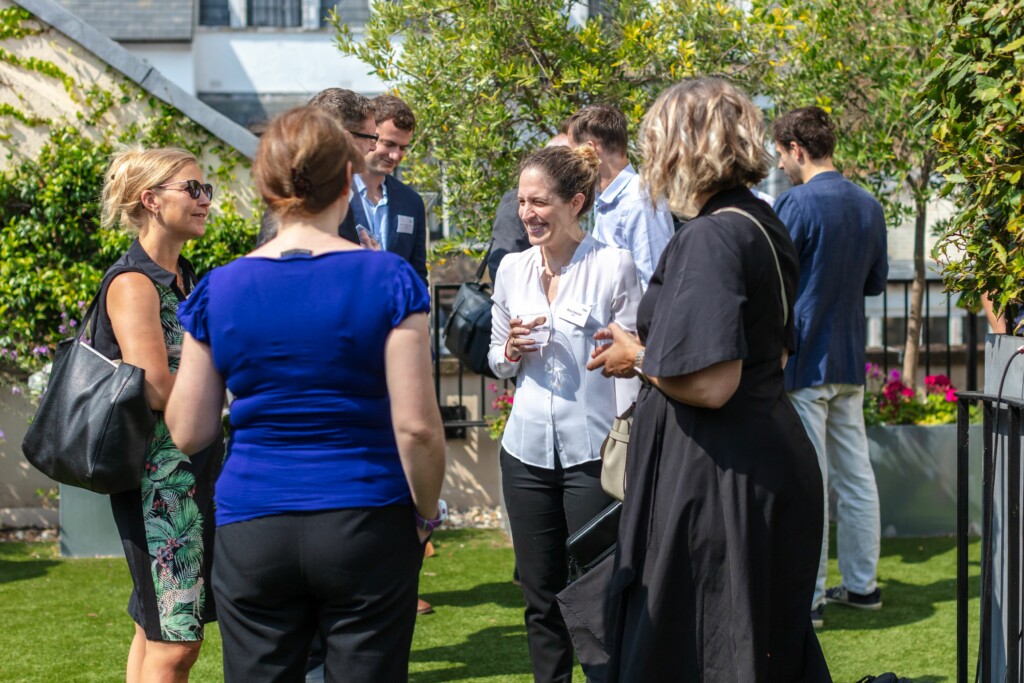 One of the many benefits of UKGBC membership is the opportunity to meet and network with other businesses that are striving to achieve ambitious sustainability goals. UKGBC's Spring Social event series offers the opportunity to meet other professionals from across the built environment value chain and share your challenges and your successes. With five events taking place in five UK cities, it's a great opportunity to get to know a little bit more about other UKGBC member organisations in the local area.
The event series will be hosted in 5 of UKGBC's local area networks:
London: Thursday 30th March, 16:30 – 18:30 – Past
Birmingham: Thursday 20th April, 16:30 – 18:30 – Register here
Bristol: Thursday 27th April, 16:30 – 18:30 – Register here
Edinburgh: Thursday 4th May, 16:30 – 18:30 – Register here
Manchester: Thursday 11th May, 16:30 – 18:30 – Register here
Each event will begin with quickfire presentations from UKGBC's Solutions Advisor Emily-Rose Garnett and her guests in the innovative start-up space, exploring the latest innovative solutions, sustainable materials and products. We will then open the event out for questions, discussion and networking.
Who should attend
Any UKGBC member with an interest in hearing the latest in innovative materials and connecting with the UKGBC network.
Why attend
Connect with UKGBC members across the value chain in an informal and relaxed atmosphere and learn firsthand the latest innovative solutions enabling the industry to meet its sustainability goals.
Please note, spaces are limited to two per organisation. Please email events@ukgbc.org with any questions.
Who is this event for?
Interested in building new connections across the industry
Meet others from across the built environment, make connections and share knowledge.