Event Dates:

2 Mar, 2023, 16:00-19:30
In person
Central London. Venue TBC
Building Beyond - a Gold Leaf exclusive event
Network and knowledge sharing event exclusively for UKGBC Gold Leaf members.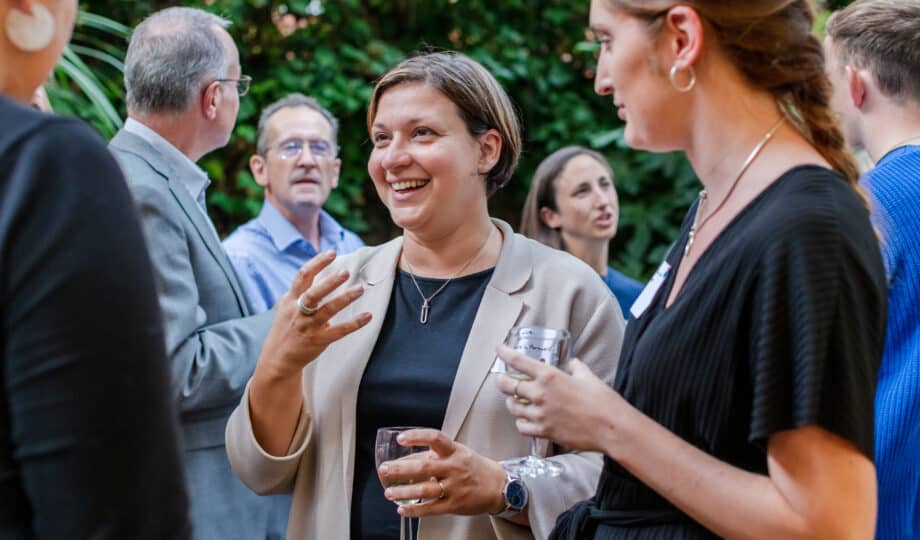 Please note, this event is for UKGBC Gold Leaf Members only. If you would like to learn more about the many benefits of Gold Leaf membership, please email membership@ukgbc.org.
We are delighted announce that our Gold Leaf Members' event will be held on Thursday 2 March. The theme this year will be 'Building Beyond' as we dive deep into the ideas that go beyond Net Zero and take a step closer towards regenerative design that encourages biodiversity and gives back to the environment. This event provides a chance for Gold Leaf members to bring regenerative ideas and solutions to your own projects, but more crucially, the encouragement to speed up our Net Zero (and beyond!) journey. Join us as we share inspirational concepts, practical solutions, and provide plenty of networking opportunities with industry leaders.
It will also be an opportunity to discover industry trends and learn about the most critical sustainability challenges you and your peers are facing. By sharing identified challenges we can work together towards solutions. Expect big ideas, useful insights and new contacts.
The event starts at 4pm. Drinks and canapes will take place from 5.30pm
Location: Central London. Venue TBC
If you have any questions about this event, please contact goldleaf@ukgbc.org
Who is this event for?
Interest in climate change mitigation
An event to discover how the built environment can accelerate net zero, and discuss where we are on our journey.
Interested in building new connections across the industry
Meet others from across the built environment, make connections and share knowledge.