Event Dates:

30 Mar, 2022, 12:00-13:00
Net Zero Whole Life Carbon Roadmap: What, When, Who and How
Following the launch of the Roadmap at COP26, this event will highlight next steps for the industry and how we can ensure the milestones and actions in the Roadmap are achieved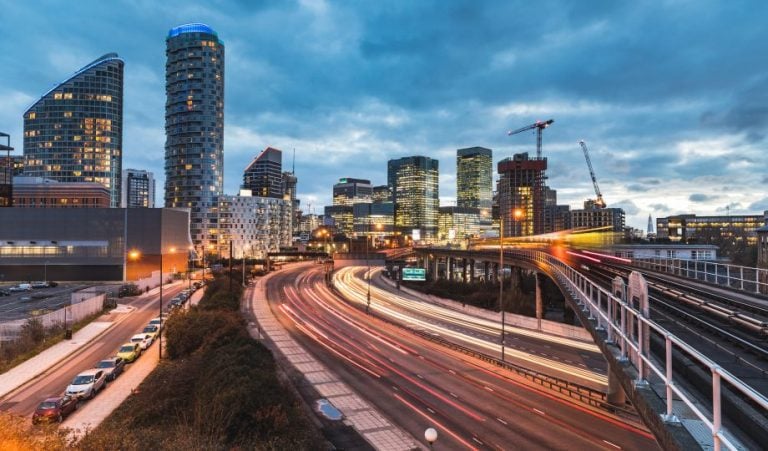 In November 2021, UKGBC launched the Net Zero Whole Life Carbon Roadmap at COP26, a common vision and agreed actions for achieving net zero carbon in the construction, operation and demolition of buildings and infrastructure in the UK.
Five months post-launch, join some key stakeholders and individuals at UKGBC as we:
Assess the industry's response to the roadmap to date and key remaining issues to tackle
Look forward to the journey ahead, the stakeholder actions plans and promoting dialogue and collaboration to drive transformational change through net zero commitments
Explore key policy asks from Government and how the industry can support the changes needed
This event will highlight next steps for the industry in this critical decade of action, and how we can ensure the milestones and actions detailed in the Roadmap are achieved. The interactive format will enable guests to leave the event with an understanding of the next steps they can practically take to deliver a net zero built environment and what UKGBC will be doing to support them.
This is your opportunity to have your questions answered live so please come prepared with questions for our panelists. To access the launch event recording from December, please see here.
Speakers
Smith Mordak, Director of Sustainability & Physics, Buro Happold
Gary Clark, Regional Leader of Science + Technology, HOK
Ollie Morris, Associate Director, CBRE
Tom Spurrier, Project Lead, UKGBC
Yetunde Abdul, Head of Climate Action, UKGBC
Louise Hutchins, Head of Policy & Public Affairs, UKGBC
Background: Roadmap Outputs