Zero Carbon House, Birmingham
A zero operational carbon home retrofit.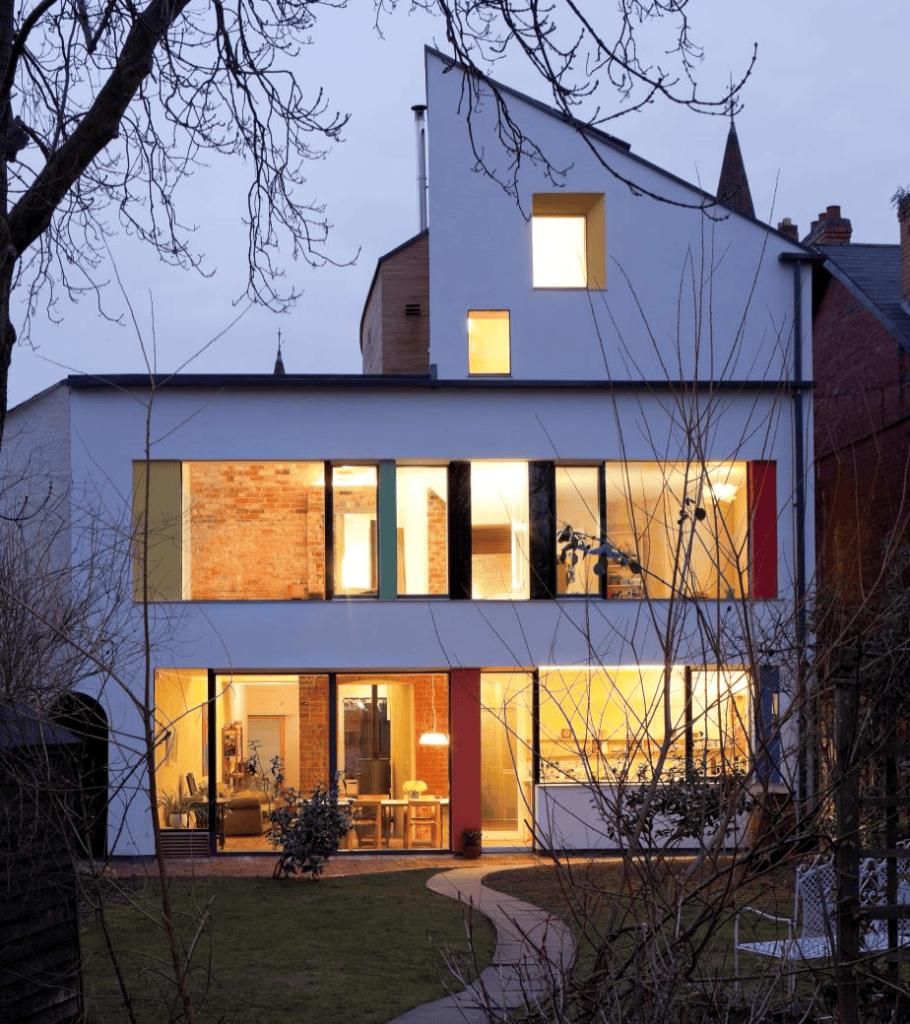 Key Sustainability Objectives And Outcomes
Code for Sustainable Homes rating: Certified Level 6 (CfSH score 95)
Heat demand*: 3kWh/sqm.yr (cf Passivhaus 15 kWh/sqm.yr)
Primary energy demand*: 41 kWh/sqm.yr (cg Passivhaus 120 kWh/sqm.yr) Useful solar thermal energy, hot water*: 3,653 kWh/yr
On-site PV electricity generation*: 3,966 kWh/yr Operational carbon total*: -122kgCO2/yr
Health & well-being, daylight factor: <5%
*Embodied carbon and whole-life carbon: University research paper figures to be published June 2021.
*Monitored data, 2011-2016 and ongoing.
Approaches Used
Zero carbon retrofit, 50% new-build, 50% retrofit.
Three-story load-bearing unfired clay block structure with lime mortar, giving high thermal mass to avoid overheating, while avoiding carbon emissions from cementitious material.
RIBA Architecture Award, RIBA Manser Medal (House of the year) shortlist, Civic Trust Commendation, inaugural Retrofit Award, BRE Award.
Lessons Learnt
The innovative nature of the work was facilitated through an open-book negotiated contract.
Earth-based clay screeds and block walls needed careful site handling, but worked well on site.
Designing in the required airtightness and thermal breaks to the existing building required detail forward planning.
At the design stage, future-proofing for a gas boiler and un-heated "sun-space" were included. As building performance has exceeded expectations, these were later considered unnecessary.