Sustainable Structural Insulated Panels
Insulation made from recycled plastic and organic materials.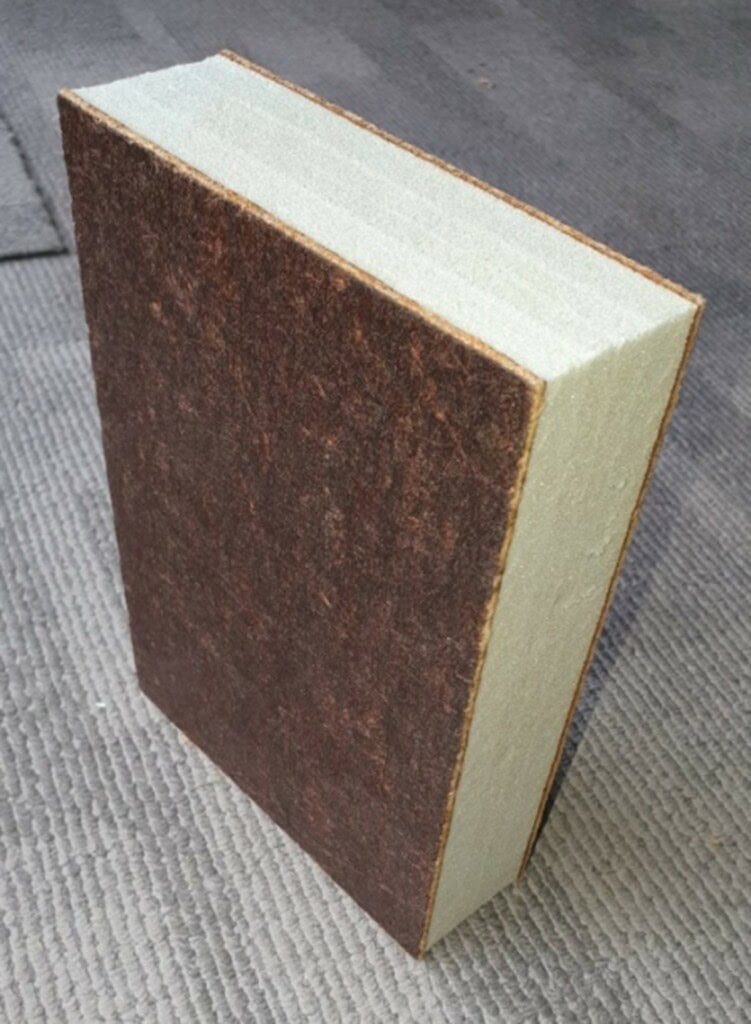 Problem Addressed
With embodied carbon responsible for 20% of UK built environment emissions, it is imperative that construction materials are as sustainably sourced and reusable as possible. According to the official UK Statistics on Waste, construction and demolition annually produce around 60 million tonnes of non-hazardous construction and demolition waste.
Modular construction systems such as structural insulated panels (SIP) present a way forward for reducing waste during the construction phase. Additionally, these systems are often assembled with design for deconstruction (DfD) principles in mind.
Case Study
Bio-SIPS were used for the construction of a garden building in Chiddingfold, Surrey. Due to the modular components used, the entire building arrived flat-packed on a single luton van. A team of three installers completed the whole project in only two days including the installation of ground screws as a foundation system. The finished garden building was used to store paints and chemicals, meaning the thermal stability provided by the panels was appreciated by the clients.
This page presents data, evidence, and solutions that are provided by our partners and members and should therefore not be attributed to UKGBC. While we showcase these solutions for inspiration, to build consensus, and create momentum for climate action, UKGBC does not offer commercial endorsement of individual solutions. If you would like to quote something from this page, or more information, please contact our Communications team at media@ukgbc.org.