Langarth Garden Village
The social value delivery approach for development project in Langarth, Cornwall.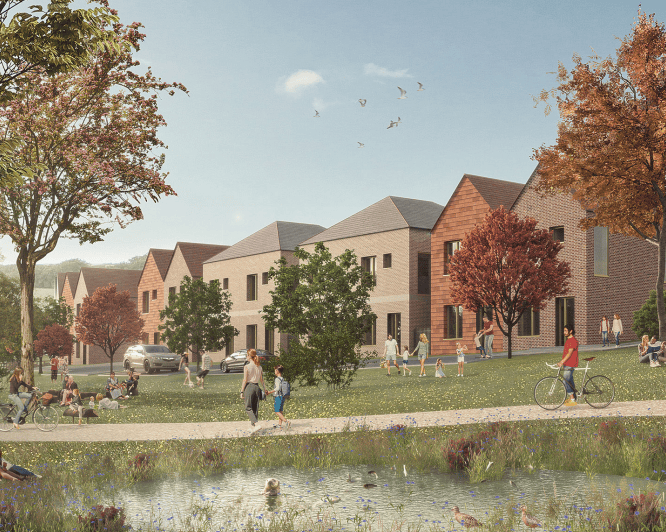 Approaches Used
Agree social value purpose
Cornwall Council have a strong social value purpose and as a result, social value has been at the heart of the plans for the Langarth Village site from the beginning.
Identify priority stakeholder
A Langarth Stakeholder panel with representatives from a priority stakeholder groups. The stakeholder panel met once a month during the development of the masterplan.
Understand stakeholder needs and Agree social value outcomes
10 design principles were agreed based on suggestions from the Langarth Stakeholder Panel.
These design principles were then incorporated into the masterplan.
Key Sustainability Objectives/ Outcomes
Ten design principles have been agreed by Cornwall Council and the Masterplanning project team at Arcadis:
Work with and enhance the quality of life for existing communities.
Make it easy and possible to get around on foot, bike, and public transport, both within Langarth Garden Village and the surrounding communities.
Help instil a strong sense of community.
Create a place that builds upon and celebrates this unique environment.
Create a hard-working landscape that not just looks beautiful but is productive and functional.
Promote healthy and active lifestyles and a sense of wellbeing.
Design for climate change resilience.
Offer a mix of homes meeting the varying needs of residents.
Create jobs and enhancing existing employment opportunities.