SaaS tool for evaluation, optimisation and certification of climate-resilient design
A Software-as-a-Service (SaaS) tool for evaluation, optimization and certification of climate-resilient urban planning and architecture.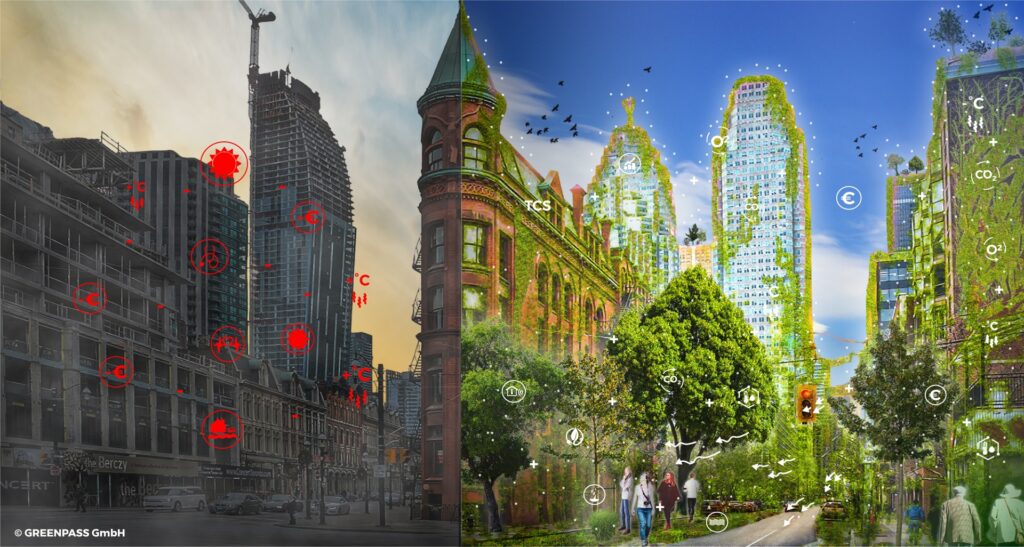 Problem Addressed
This solution was sourced in response to UKGBC's Innovation Challenge: "How can communities and local authorities implement, maintain, and assess the impact of nature-based solutions to enhance climate resilience?"
Urban Heat Islands, air pollution and pluvial flooding are major threats for urban development and the health and safety of cities populations. Action needs to be taken to solve urban growth and climate change impacts.
Verification & Case Study
The worldwide applicable GREENPASS Software & Technology has been developed in the last 10 years with international universities and experts within more than 16 international R&D projects and 4m€ in funding – based on 5 international case study cities: Vienna, London, Hong Kong, Cairo & Santiago de Chile.
They used expert simulation system ENVImet, which is the world's most famous software for microclimatic simulations with more than 3.000+ scientific papers.
Case Study
IKEA opened in Vienna in summer 2021 and is the most innovative furniture store currently in the IKEA world. With its 160 trees, the building cools the neighbourhood of Vienna's Westbahnhof train station by up to -1.5 °C on a heat day.
This page presents data, evidence, and solutions that are provided by our partners and members and should therefore not be attributed to UKGBC. While we showcase these solutions for inspiration, to build consensus, and create momentum for climate action, UKGBC does not offer commercial endorsement of individual solutions. If you would like to quote something from this page, or more information, please contact our Communications team at media@ukgbc.org.