Why the Sustainable Development Goals matter for companies in the built environment – and how to get started
Catherine Rubbens of Bioregional writes about why you should join the increasing number organisations focusing on the UN Sustainable Development Goals.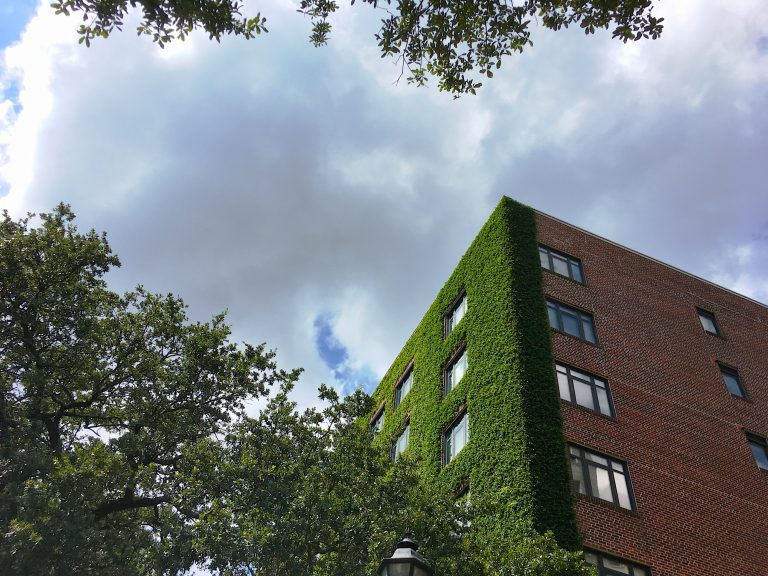 The Sustainable Development Goals (SDGs), agreed by world governments in September 2015, are the first global blueprint for tackling climate change, reducing poverty and inequality and creating a better future for all of us.
They were a silver thread running through this year's Ecobuild conference. But earlier this year at Ecobuild we also realised that many companies in the built environment sector couldn't see what the opportunities are for their company. It's not surprising – at first sight the SDGs are written for governments and seem less relevant for business.
At Bioregional we are convinced that the SDGs are not only relevant for construction and property companies – we think they present an opportunity to thrive.
Why do the Sustainable Development Goals matter for the built environment?
It's clear that many companies beyond the built environment see the opportunity the SDGs provide. Some 87% of CEOs interviewed in a recent survey by PwC said the SDGs provide an opportunity to rethink approaches to sustainable value creation.
You can use the SDGs as a framework to:
Show leadership. The SDGs are a chance to show your leadership, demonstrating shared values and purpose and using a common language with your stakeholders.
Future-proof your business. The SDGs framework can help you identify and address risks – investors across Europe and North America are already exploring using the SDGs as a risk-management tool.
Check you're doing the right thing – and where the gaps might be. Review and reaffirm what matters most to your company and its stakeholders.
Improve your customer offer to drive business growth. From early design concepts, through the supply of materials, architectural techniques, building operations and energy efficiency, companies can use the SDGs to create better solutions – which in turn can drive growth.
Anticipate regulatory change – stay ahead of policy interventions designed to drive the achievement of the SDGs.
So how to get started?
If your business already has some existing engagement with sustainability, the chances are that you are already helping to achieve the SDGs. To fully engage with them, we suggest you take the following steps.
Step 1: Do some exploring
Do some reading around to see what other companies are doing. Many companies in the built environment sector and beyond are already developing strategies to help make progress in achieving the SDGs.
Step 2: Develop your business case
Create a business case that emphasises the risks and the opportunities of the Sustainable Development Goals. Aside from the opportunities, more stringent environmental legislation is likely too – including legislation that directly links to making progress on the SDGs.
Step 3: Get internal buy-in
Establish a vision and a sense of common purpose with the leaders in your company, using the business case you have developed but also making sure you engage hearts as well as minds. Once they're on board, consultations and workshops with middle management and other staff are a great way to engage around the goals and obtain feedback. Tell all staff what they are, why they were drawn up and why they matter to your organisation, and ask for their thoughts on how to respond to them.
Step 4: Do a gap analysis
Analyse your existing approach to sustainability, or your CSR strategy if you have one, against the goals and targets. Don't forget to include in your review any existing CSR, staff engagement initiatives or sustainability reporting frameworks you already use to best identify where the gaps might be.
Step 5: Identify your priority SDGs – and priority targets
Then you can decide what the scale of your ambition is and how you are going to measure and report on progress. Where possible, make sure any reporting on Sustainable Development Goals slots into any existing reporting systems, to ensure that it's fully integrated into your business.
Step 6: Create a roadmap
It's unlikely you'll be able to make big changes immediately, so create a roadmap with short, medium and long-term objectives.
For example, in the short term you could focus on the goals you see as being essential to support. In the medium or long term, you might also want to reframe your existing strategy, or write a new one, and organise it around the goals and targets that you have decided are most important to you. You may decide to introduce some new policies and structures to help your business move towards the SDG targets for 2030.
Collaboration is key – so think about exploring partnerships between your company or other businesses and organisations within and outside your sector.
A legacy for future generations

One thing is certain: the construction and property sector creates buildings, infrastructure and places that can last for hundreds of years, and the built environment shapes all of our lives. If we are serious about tackling climate change, reducing poverty, and safeguarding the lives of future generations we must take action right now to design, build and operate buildings now that enable us to achieve a sustainable built environment.
Read Bioregional's new practical guide: Build a better future with the Sustainable Development Goals.
Catherine Rubbens is a Programme Manager of Sustainable Business at Bioregional. You can follow them on Twitter.
Make sure to follow the UK Green Building Council on Twitter, LinkedIn, and Facebook.