UKGBC reacts to West Midlands Combined Authority Climate Action Plan
The UK Green Building Council (UKGBC) has reacted to the West Midlands Combined Authority's (WMCA) Climate Action Plan.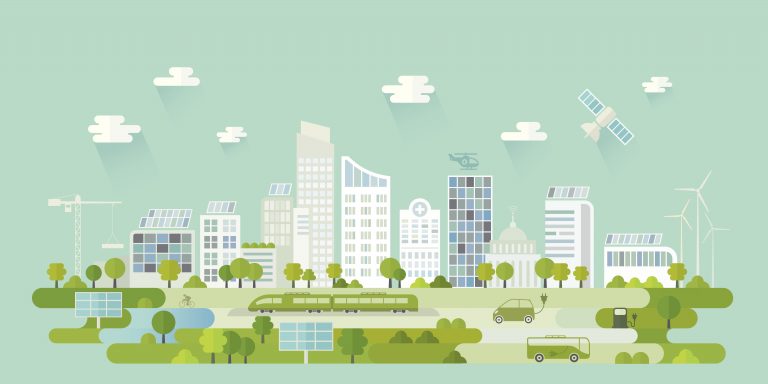 The WMCA says the plan, titled #WM2041, starts a conversation on what needs to be done across the West Midlands to limit the impact of climate change and prepare for change that cannot be avoided. It is presented as a green paper, with feedback being sought until 12 March.
The paper sets out five principles for the West Midlands that underpin efforts to limit the impact of climate change. They are:
We will make the journey to 2041 without leaving anyone behind
We will boost our resilience to climate change
Our future will respect our heritage
We will build more places and more connectivity between places
We will save energy and resources without reducing prosperity
John Alker, Director of Policy and Places at UKGBC said:

"The WMCA's plan sets a suitably bold vision for a zero carbon region by 2041. It is both forward looking, yet firmly rooted in the region's rich industrial history.

"The plan recognises the enormous decarbonisation opportunities that buildings and the built environment present – highlighting the importance of tackling carbon emissions from heating and lighting in existing buildings, constructing new homes, and integrating nature into development. This sets the direction of travel towards healthy, thriving, sustainable communities that are essential for continuing to attract talent and investment to the region.

"Now comes the difficult part – delivery. Progressive businesses will have a key role to play in unlocking the opportunities envisaged in this plan, and UKGBC, with its growing presence in the region, stands ready to support this transition."
The WMCA launched the plan today at an event hosted at the Birmingham office of multi-disciplinary engineering consultancy, Cundall.
The plan is open for engagement for over six weeks (closing midnight Thursday 12 March 2020). To respond visit wmca.org.uk/climatechange.
-ENDS-
Notes to editors
John Alker is available for interview, please contact Alex Smith to arrange (alex.smith@ukgbc.org, +44 (0)7961 539204).
The WMCA's Climate Plan is available here.