UKGBC publishes guidance on acoustics for local authorities
The UK Green Building Council (UKGBC) has today published guidance to help local authorities go above and beyond building regulations, in specifying higher acoustic standards in new build homes.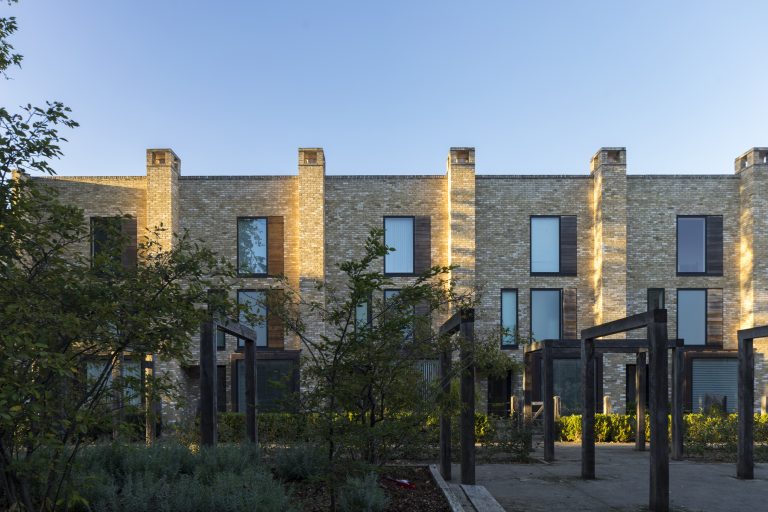 The guidance is included in an update to UKGBC's popular housing standards policy playbook (slides 37 – 48) – a resource which contains policy explainers, guidance and examples for local authorities to draw on when looking to raise the bar above national standards in their areas.
There are significant opportunities for local authorities to unlock health and wellbeing benefits through improved acoustic standards. Currently, Approved Document E of Building Regulations contains specific requirements for sound insulation between dwellings in new buildings, as well as conversions. However, these are designed to achieve a minimum standard for the protection of health and safety.
Adhering to these requirements alone will not design out all unwanted internal noise, especially in settings such as cities, where high density living often results in higher than average experiences of noise.
There is therefore a gap between what dwellings meeting the Building Regulations will achieve in terms of noise management, and the ability of those dwellings to meet the requirements of the National Planning Policy Framework (NPPF) and the Noise Policy Statement for England (NPSE) to avoid 'adverse impacts on health and quality of life'. As such, Local Planning Authorities should consider how to use their local plans to ensure effective noise mitigation is achieved in residential developments.
The chapter has been developed by UKGBC in collaboration with Gold Leaf member Rockwool and other experts.
John Alker, Director of Policy and Places at UKGBC said:

"The World Health Organisation says that excessive noise seriously harms human health and interferes with people's daily activities – not least in the home. We have an opportunity when planning and designing new homes to mitigate this risk, improving wellbeing as we inevitably densify our towns and cities.

"Our guidance suggests an important role for local authorities to play, by being able to respond to specific local challenges and contexts, and go beyond minimum standards required nationally where it makes sense to do so. It is encouraging to see many authorities already taking a leadership position."
-ENDS-