UKGBC opens applications for Future Leaders 2024 programme
UKGBC's groundbreaking programme returns in 2024 for a six-month process of innovation, collaboration and sustainability leadership.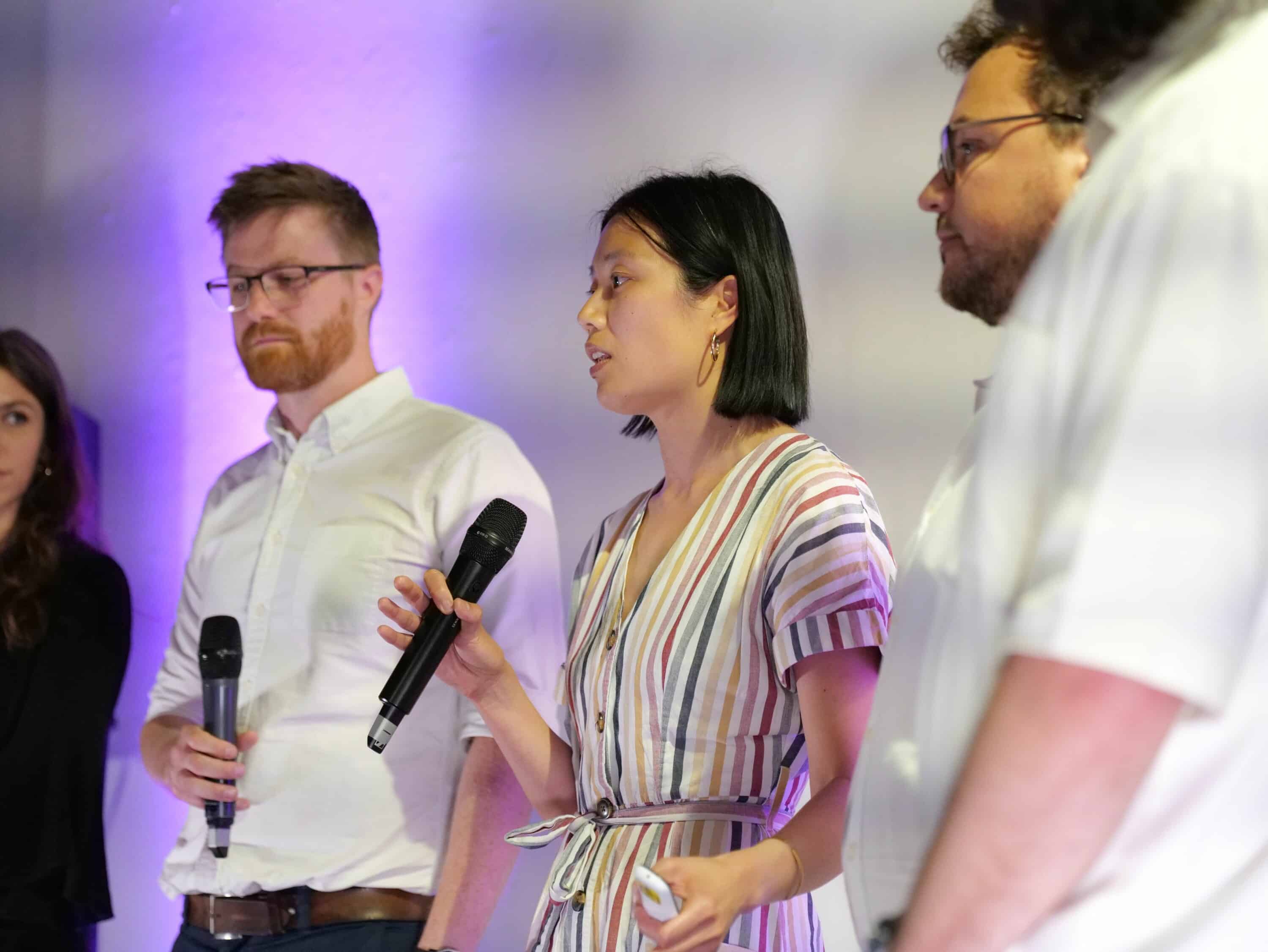 UKGBC's groundbreaking Future Leaders programme returns in 2024 for a six-month process of innovation, collaboration and sustainability leadership. The action-focused programme empowers participants with the skills to fast-track their leadership journey, a deep understanding of innovation and sustainability, and a powerful community of forward-thinking peers from across the sector.  
Now in its 11th year, Future Leaders has shifted focus from ideas into action. Participants in the 2024 cohort will tackle industry challenges by working collaboratively to evolve innovative concepts into collective action initiatives that can deliver the change the industry needs at scale and pace. 
Through a mix of formats including innovation workshops, nature retreats, coaching and peer-to-peer learning, participants develop skills in insight gathering, prototyping, and experimentation as well as business model design.
Following graduation from the programme, the 20234 cohort will join over 300 individuals and continue to collaborate through involvement in the UKGBC Leadership Alumni group, which brings opportunities for further widening of networks and professional development and access to a growing number of thought-leaders right across the built environment value chain.  
"Following the dismal news of Government's successive green policy rollbacks, it is clear that transformational change is needed more than ever from our industry.

We need a movement of leaders from across the the built environment sector to fill the gap left by dwindling climate and nature policy. Future Leaders brings together forward-thinking talent to lead the charge towards our sustainable future through an exciting mix of learning, innovation and collaboration"

Bethan Harris, Head of Sustainability Leadership, UKGBC
The deadline for applications to Future Leaders 2024  is Friday 17th November 2023. To learn more and begin your application, please visit this page.
Explore UKGBC's diverse and comprehensive Learning and Leadership portfolio with a range of opportunities to raise awareness, deepen sustainability knowledge and build skills.
Learn more