UKGBC joins Government's Energy Efficiency Taskforce
UKGBC commits to bringing the voice of the sustainable built environment sector to the heart of the mission to improve and upgrade the energy efficiency of the UK's homes and buildings.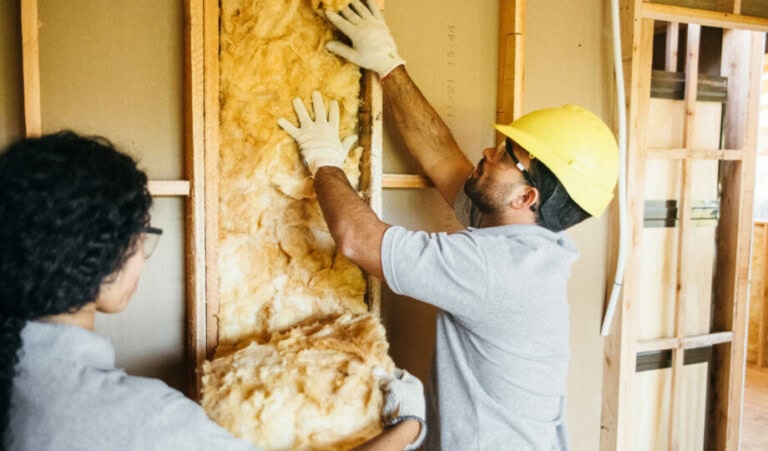 Today (16 March) the Department for Energy Security and Net Zero announced that is has assembled a team of industry leaders, including UKGBC, to join the Government's Energy Efficiency Taskforce charged with reducing energy consumption to tackle the climate, energy, and cost of living crises.
The Energy Efficiency Taskforce was first announced by the Chancellor in last year's Autumn Statement and aims to accelerate delivery of energy efficiency measures across the economy to support the ambition of reducing total UK energy demand from 2021 levels by 15% by 2030.
At its first meeting this week, UKGBC joined panel chairs Lord Callanan and Alison Rose DBE to establish key priorities and begin to explore key areas of work.
 I am delighted to represent UKGBC's members on the Energy Efficiency Taskforce, ensuring that the voice of the sustainable built environment sector is at the heart of the drive to reduce energy demand by – and indeed well beyond – 15% by 2030.  

"Our members working to address the climate and ecological crises know that towns and cities across the country urgently need to accelerate the speed and scale of net zero transformation. From championing a nationwide retrofit drive across domestic and commercial properties to designing innovative homes fit for the future, UKGBC will bring to bear the full expertise and experience of our membership to this Taskforce and its mission."

Simon McWhirter, Deputy Chief Executive at UKGBC.
As the voice of the sustainable built environment sector, UKGBC joins senior representatives from the Green Finance Institute, the National Infrastructure Commission, National Energy Action, and other leaders from across the economy on the Energy Efficiency Taskforce.
Drawing on our industry-leading resources and insight, including the Whole Life Carbon Roadmap, UKGBC will use our seat on the Taskforce to help construct a sustainable path to a net zero, climate resilient future economy.
Together with the forthcoming updated Net Zero Strategy and the Government's response to Mission Zero, The Taskforce aims to deliver significant and urgent action to get the UK back on track to meet its climate commitments.