Retrofitting our way to Recovery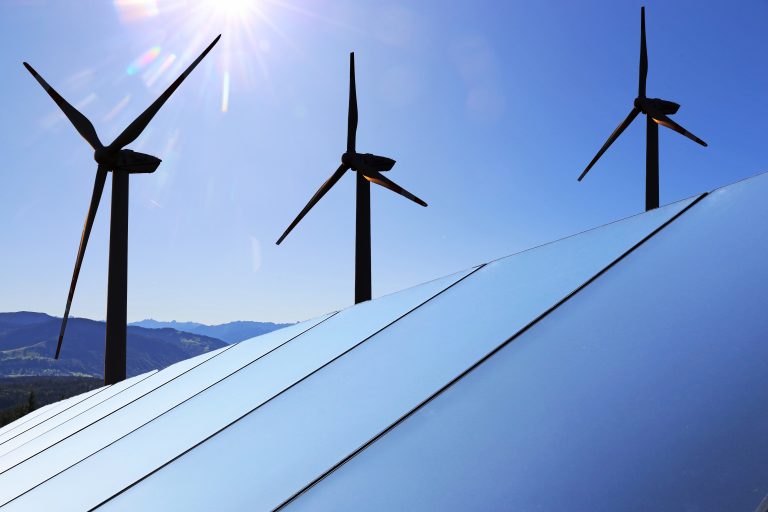 How do you go from an economy in the depths of recession to one that delivers shared prosperity? The last time the UK (along with many other countries) faced a challenge on this scale was in 1945. Then, we rose to the challenge thanks to massive public and private investment in rebuilding our cities, homes and factories.
Something similar is needed today. This time round though, our cities, homes and factories have not been physically devastated. They do not need to be rebuilt, but they do need to be retrofitted and renovated — to tackle energy poverty, energy waste and to put the UK on course to meet its Net Zero by 2050 target. This is a priority focus for both the Bankers for NetZero initiative and the UK Green Building Council (UKGBC), through its industry-leading Advancing Net Zero programme.
If we get things right, retrofitting can be to the post-COVID recovery what rebuilding was to the post-World War Two recovery: a key driver of economic growth, job creation and improved living standards.
According to the Energy Efficiency Infrastructure Group (EEIG), a bold programme of retrofits could create hundreds of thousands of jobs, help the construction industry to recover rapidly and save households £7.5 billion a year on their energy bills — money that could boost consumer demand for a wide range of goods and services and help restart the economy.
Similarly, in its Green Recovery Position Paper, UKGBC identifies energy efficiency retrofits as an urgent priority for a post-COVID economic stimulus, highlighting a multitude of co-benefits: reducing fuel bills, making buildings more healthy and comfortable, providing jobs up and down the country and easing pressure on the NHS.
But it won't happen automatically, which is why Bankers for NetZero, a collaborative initiative that brings together banks, businesses and policymakers to accelerate progress towards the UK's net zero target, is taking the built environment as its first sectoral focus. With support from a group of leading banks and in collaboration with key government departments and regulatory bodies, we will be working to unpick how policy, regulation and banks' relationships with businesses can be optimised to accelerate retrofitting activities.
Unlocking the win-win opportunities linked to retrofitting the built environment will require smart, joined-up policy-making that ensures every pound spent by the government crowds in as much private finance as possible.
According to EEIG, Germany's federal energy efficiency programme has succeeded in leveraging €6 of private energy efficiency investment for every €1 of public money spent on the programme, allowing the German government to recoup its outlay through VAT receipts alone. The UK's minimum ambition should be to match that 1:6 ratio.
For retrofits to have the desired economic and environmental impact, they need to be high quality, "deep" retrofits. Historically, the average energy footprint reduction from housing retrofits in Europe (including the UK) has been just 9%. We now need to aim for closer to 100% if we're to have a reasonable chance of getting to Net Zero in less than 30 years and delivering the kind of savings to households and businesses on their energy bills that are possible.
That's why it's critical that the built environment industry is also involved in co-creating the solutions. We're delighted to be partnering with the UK Green Building Council to bring the expertise of UKGBC and its members to the table alongside banks, policy-makers and regulators.
If you are a business involved in the built environment and/or retrofit industry, we would love to hear your views via this short survey. Or you can get in touch by writing to nathalie@volans.com.
The Bankers for NetZero initiative will be publishing interim findings in November 2020, with more detailed policy recommendations to follow in 2021, ahead of the COP26 Climate Summit next November.
Watch this space.
________________________________________
Bankers for NetZero is run in partnership by Volans, the All Party Parliamentary Group on Fair Business Banking, and Re:Pattern. The founding members of the initiative are Barclays, Handelsbanken, Triodos, Ecology Building Society and Tide.