PRESS RELEASE: Retrofit-led regeneration urgently needed to transform lives in low income communities
UKGBC has today published the final report from its Regeneration and Retrofit Task Group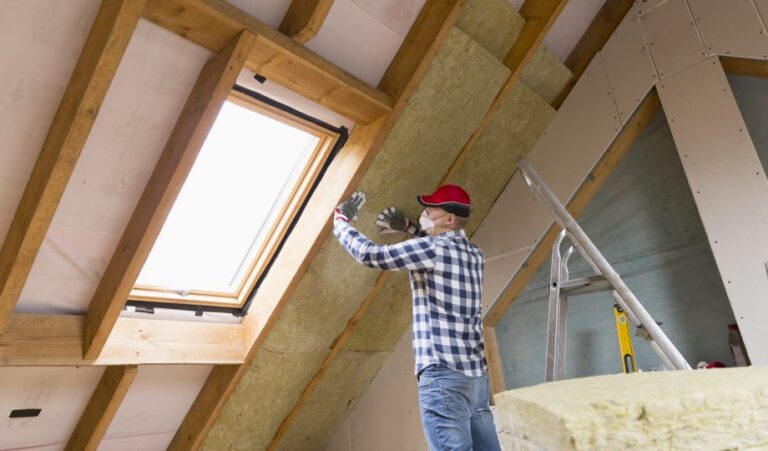 UKGBC has today published the final report from its Regeneration and Retrofit Task Group
The report sets out how high quality whole home retrofit can be used as a catalyst to regenerate low income communities. Regeneration often focuses on large scale redevelopment but in many areas this may not be viable or practical. Retrofit-led regeneration can provide a solution to ensure these communities are not left behind.
The report explores the wide-ranging social, economic and environmental benefits of whole home retrofit for households, communites and cities. It argues that area-wide delivery of home retrofits provides an opportunity to transform the lives of residents and build sustainable communities. The report makes two key recommendations for how to unlock the delivery of retrofit-led regeneration projects:
The use of Community Social Enterprises which represent the interests of local people throughout regeneration projects. The organisation would be involved throughout the planning stages of a project, provide a consistent point of contact for residents, and ensure there are lasting benefits for the community. It would maximise the economic benefits of the project by training and employing local people to help deliver home retrofits.
Local Authority Revolving Funds, which offers private owners and landlords low interest loans to transform their properties. Repayments would be set at affordable levels for the owner until the property is sold, when the remaining balance is paid back from the sale. The repayments are recycled back into the fund so that further loans can be offered to other householders to improve their homes.
Richard Twinn, Policy Advisor at UKGBC:
"If the Government is serious about helping struggling families and improving life chances, we need to start by making sure that everyone has a healthy, warm and secure place to live. That is why the regeneration agenda is so important, using the renewal of local housing and amenities to help address social and economic issues in low income communities.
"Retrofitting existing homes is often viewed as the poor relation in this debate, seen as a quick fix where redevelopment is not possible. But high quality whole home retrofit can transform the lives of residents and, delivered at scale, can stimulate wide-ranging regeneration of the local area. Retrofit-led regeneration can provide a community-led solution to improving low income areas which focuses on maximising the benefits for local residents."
Duncan Lochhead, Commercial Sustainability Manager at AkzoNobel UK:
"We are proud to continue Dulux Trade's involvement with UKGBC as part of this Task Group and as a Gold Leaf UKGBC Member. We firmly believe the home is at the centre of UK society and that the improvements to individual homes can not only improve the lives of residents but create better, more resilient communities. We are playing our part developing energy-saving coatings for homes.
"Home retrofit can build local skills, provide local employment and connect local communities across the UK, especially in areas that need it most. We welcome the government's focus on regeneration and we believe home retrofit should be one of the top priorities for this agenda."
Notes to Editors
The Task Group report is avialable online at: https://ukgbc.org/events/regeneration-retrofit-report-launch/
The Regeneration and Retrofit Task Group was sponsored by Dulux Trade and included representatives from:
AkzoNobel
Arup
BRE
E.ON UK
Haringey Council
Clarion Housing Group
Linkcity
PRP
ROCKWOOL
Melius Homes
SmartKlub
The proposals for Community Social Enterprises and Local Authority Revolving Funds draw on experience from numerous existing and previous initiatives including those below.
Community Social Enterprise:
SOAR Build is a construction related social enterprise in Sheffield which trains and employs local young people and acts a subcontractor on regeneration projects.
Be Onsite is a not-for-profit company in London which provides socially-excluded people with training and employment opportunities in the construction industry
Local Authority Revolving Fund:
West Midlands Kick Start offered equity release loans for energy efficiency measures which were repaid at the point of sale. The repayment was calculated as a percentage of the sale price.
Manchester Care & Repair provides residents with interest free loans for energy improvements and revolves repayments back into the scheme.
About UKGBC
The UK Green Building Council's mission is to radically improve the sustainability of the built environment, by transforming the way it is planned, designed, constructed, maintained and operated. We are a membership organization, launched in 2007, primarily consisting of businesses from across the industry.
Uniquely, we bring together anyone involved in the complex process of planning, designing, constructing, maintaining and operating buildings, along with NGOs, academic institutions and government agencies. More information about UK-GBC can be found here: www.ukgbc.org