Making 300,000 New Homes a Year Happy, Healthy Places to Live
Gwyn Roberts of BRE talks about the launch of UKGBC's Healthy Housebuilding briefing note in Westminster on April 18.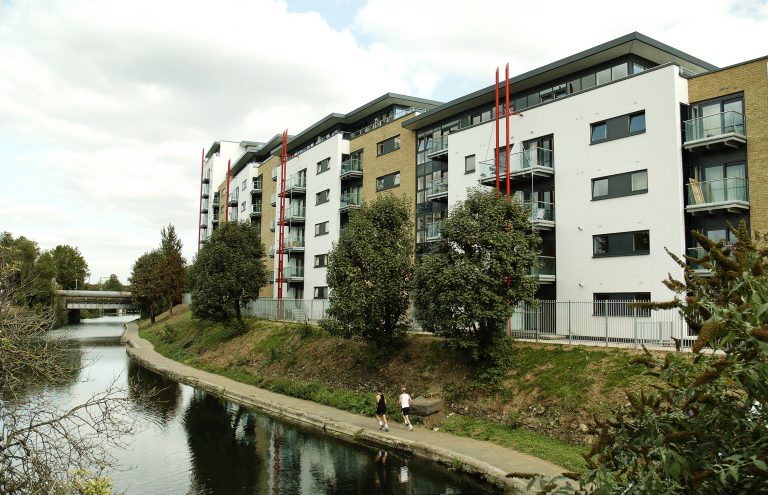 What is a healthy home? On April 18, UKGBC with support from BRE and Hoare Lea, launched a Healthy Housebuilding briefing note at a Parliamentary reception to increase the knowledge of what a home that promotes good health and wellbeing is.
The design and delivery of a home and the surrounding community are key contributors to the health and wellbeing of the people who will live there. Done well, new homes can be a force for good, creating vibrant communities where people are happy, productive and ultimately cost the NHS and other public services less.
High quality homes that foster happy communities and healthy people are far more likely to be accepted by existing local communities. Improving the public perception of new homes will also encourage a more diverse workforce, helping to tackle the skills gap. Both of these issues are key to delivering more homes.
An energy efficient home is one that is reasonably easy to define, but a healthy home is a little more difficult. There are many issues that a developer could focus on, all of which have varying impact upon peoples physical and mental health and wellbeing.
Communicating this to future occupants is difficult as prospective householders can be sceptical about claims made by developers. What issues householders should focus on can also be unclear. The Home Quality Mark looks at the impact of 36 issues upon our health and wellbeing to give consumers an "indicator" on how their home performance (it also provides Indicators for Running Cost and Environmental Footprint as well as an overall rating of quality). These issues are robust, scientifically based and assessed by third party assessors so consumers can trust the score.
The Home Quality Mark combines this with criteria around construction quality and aftercare. This addresses the potential that a new home may well be well designed, but it could fall short in construction quality giving the new owners problems.
As part of the report, a consumer survey was completed. It highlighted a number of key wellbeing priorities for consumers (these issues are also covered in Home Quality Mark).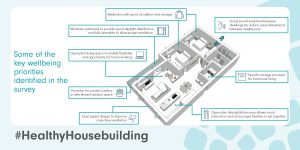 The UKGBC Healthy Housebuilding briefing note looks at a number of good practice case studies that show that healthy homes can be completed all over the UK.
With the requirement for more new homes, and homes that are likely to be built at a higher density, developers must start thinking about occupants' health and wellbeing.
Gwyn Roberts is Home and Communities Lead at BRE.
This article was originally published on BRE Buzz on April 18.
Make sure to follow the UK Green Building Council on Twitter, LinkedIn, and Facebook.