Green goes mainstream: 2020 saw strong growth in UKGBC membership
The UK Green Building Council (UKGBC) has today announced that, since January 2020, UKGBC membership has grown by 16%, and in the first week of 2021, the number of member organisations reached the 500 mark milestone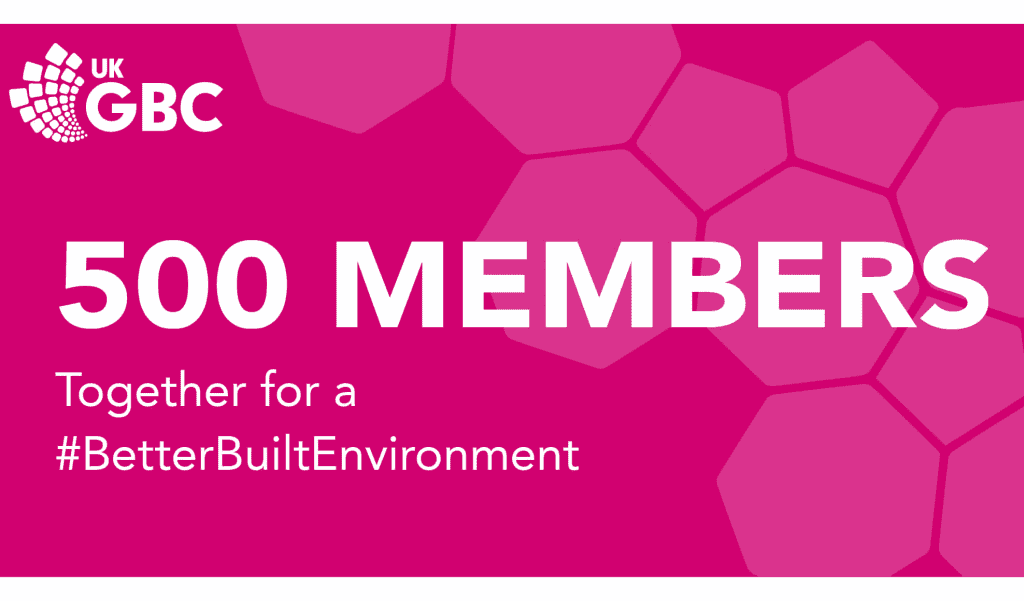 Whilst this a very challenging time for all organisations, this evidence of support for UKGBC shows a real appetite for positive change in the built environment industry. Despite the adversity of COVID-19, the industry's drive to build back better has powered a renewed focus on sustainability.
UKGBC's broad membership community benefits from representation from businesses operating across the whole built environment value chain, from institutional investors, REITs, developers and occupiers to contractors, architects, engineers and product manufacturers. The membership also includes strong representation from local authorities, public bodies and academic institutions, and civic society.
Members influence UKGBC's national and local policy work, as well as co-creating industry guidance and sharing knowledge and practical sustainability solutions designed to help make progress in five key areas: climate change, resource use, nature and biodiversity, health and wellbeing and socio-economic impact. They also benefit from exclusive events, curated sustainability content, discounted learning and leadership courses, and most importantly an ever-expanding network of like-minded organisations willing to collaborate on their sustainability journeys.
As the UK gears up to host the UN Climate Change Conference, COP26, in November there are strong signals that, despite the challenges posed by the pandemic, 2021 can be transformative in terms of sustainability. The importance of the construction and property industry in driving climate action was recognised over the festive season by the Business Secretary and COP26 President, Alok Sharma, who confirmed in a letter on Christmas Eve that the conference will feature a dedicated built environment day curated jointly by WorldGBC and UKGBC amongst others.
Julie Hirigoyen, Chief Executive at UKGBC, said:
"I want to thank UKGBC members, partners and friends, new and old, whose support and commitment has been fundamental, not just to the growth of our community, but to the tangible positive change that is accelerating across our industry.
We are in the midst of a very challenging period of time for the property and construction industry. But I am deeply heartened that despite this, more organisations than ever before are joining our network to support our mission to radically improve the sustainability of the built environment.
It's also worth pointing out the newfound interest in the built environment from several of the UK's largest commercial banks that joined us recently, as well as a number of law firms, which points to a wider trend for large corporate occupiers to consider their footprint.
In this crucial year for climate action, I look forward to working with our members, together for a better built environment."
UKGBC's members directory is available here.