Get net zero done: What the General Election result means for the built environment
UKGBC's Philip Box discusses the implications of the General Election result on the road to a more sustainable built environment.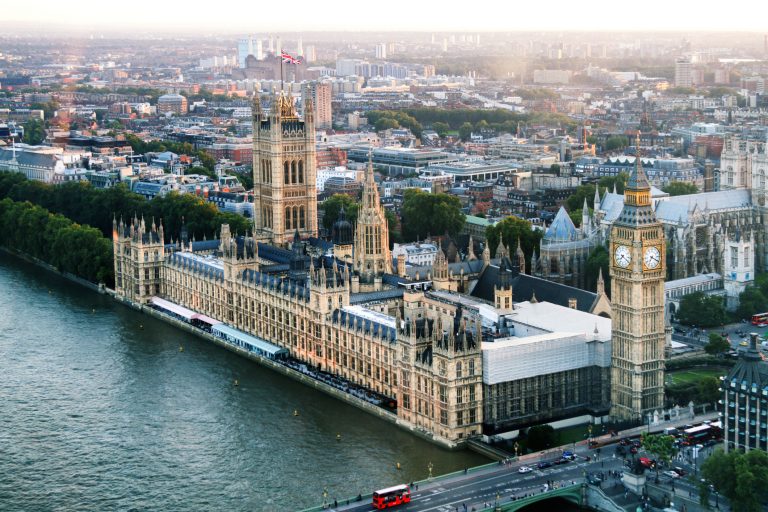 The months of political mud-wrestling are finally over. Boris has emerged victorious, girdled with a substantial Parliamentary majority won from Labour's former 'red-wall' in the Midlands and North. Brexit will, barring some extraordinary twist of fate, now happen.
As the most powerful PM since Tony Blair, Boris can now do more or less whatever he wants. The other parties have until 7 May 2020 to regroup, for the next round of local elections.  In the meantime, what does this extraordinary result mean for the built environment? We will of course come to know more in due course, but here are a few possible clues.
What we know
Of what we know so far, the most obvious point is that it's business as usual for the recent consultations unveiled before the election, namely on future standards for new homes and on minimum energy efficiency standards for privately rented non-domestic buildings. These are likely to be joined by other consultations promised pre-election, including one specifically on overheating.
Looking to the near future, a reminder that the Conservative manifesto pledged £2.5 billion for Homes upgrades over 5 years, £2.9 billion for a public sector decarbonisation scheme and £3.8 billion over 10 years for a Social Housing Decarbonisation Fund. With the Environment and Agriculture Bills likely in the first 100 days.
In response to criticism during the campaign that the manifesto was lacking in necessary detail, the response has been to point to a forthcoming 'Net Zero Strategy' pre-COP26, which will go into the actual nitty-gritty. Whether this will primarily be driven by a resurrected DECC, as recently reported, or cabinet net-zero committee, is yet to be determined.
What could happen
Moving to slightly looser ground, the nature of the result obviously has its own implications.
Much has been made of the new base of Conservative support in former Labour working-class strongholds in the Midlands and North. The rhetorical shift to 'blue collar conservatism' and the ambition to retain and reward these areas has suggested a variety of possible policy turns. This includes the possibility of new powers for elected mayors (with more possibly to be created), a wave of freeports and new Development Corporations like Canary Wharf.
In terms of the wider sector, the new blue-wave is very much in an area of below average house prices, with lower connectivity and relative investment. This could mean a shift away from the previous focus on housing supply to a more nuanced consideration of other factors contributing to the affordability crisis, such as real incomes. Ministers will no doubt be searching for possible projects to close the yawning investment gap between London and these communities, although highspeed rail was a contentious point for many of the new intake.
Encouragingly, climate change and the route to net zero seems very much part of this new 'levelling up' agenda. Green growth has been repeatedly cited in the same breath as economic opportunity, with notable campaign stops in the Midlands highlighting its potential as an electric-vehicle hub.
It has also been reported the man behind the curtain, Dominic Cummings, is very much a tech-optimist, with an interest is research and development as a means to solve climate change amongst other things. Expect the words 'technology' and 'innovation' to have a very public honeymoon.
However, the issue of environmental protections post-Brexit is an increasingly hot topic, with environmental NGOs already mobilizing over concerns of potential regression.
What we don't know
There is of course still a big question mark over the exact nature of a Boris Government. Now that he is no longer reliant on the ERG, will he shift to the one-nation centre, as his allies insist, or push for a harder Brexit?
One group he should certainly be listening to is the Committee on Climate Change (CCC). As they have stressed, it is vital that the new cross-cabinet net zero committee the PM chairs drives the Government's strategy to reduce emissions and promotes adaptation, demanding ambitious policy from all departments.
As a new PM looking to make his mark on the country, there are plenty of upcoming opportunities. The Treasury's Net Zero funding review should put the transition at the heart of the UK's economic strategy. Likewise, the Environment Bill will be crucial in tackling biodiversity decline through legally binding targets, to name just two.
It's important not to forget this whole agenda will soon be in the international spotlight. Whether we get a good COP or bad COP will perhaps be seen as a litmus test of the new Government as a whole.