2022 Future Leaders cohort announced
The UK Green Building Council (UKGBC) has today announced the 2022 cohort of its prestigious Future Leaders programme.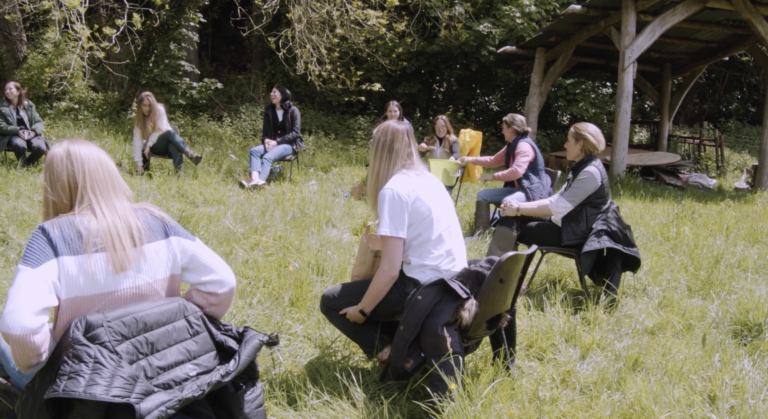 Now in its ninth year, the 5-month programme brings together high-potential professionals from across the built environment industry to take part in a unique programme of leadership and innovation. 
The programme kicks off with a two-day innovation workshop in late January, followed by a retreat in March and will culminate in an evening of showcase presentations to industry leaders in June 2022. The programme takes participants on a journey to develop their innovative thinking, business idea development, personal leadership skills, collaboration and storytelling. 
Future Leaders provides a forum for tomorrow's leaders to grapple with the most critical issues that the sector will face in the future, and challenges participants to work collaboratively to address these. Graduates from the programme are able to join the exclusive Future Leadership Forum alumni network, which brings opportunities for continued thought leadership right across the built environment value chain. 
Our 2022 Future Leaders: 
Sophie West, Bruntwood

 

Martina Concordia, BuroFour

 

Giulia Mori, CBRE

 

Steve Marks, Conisbee

 

Ben Sewell, chapmanbdsp

 

Dan Carson, Dan Carson Sustainability

 

Morgan Baker, Fabrix London

 

Matthew Weaver, Fabrix London

 

Megan Sodzawiczny, Fabrix London

 

Douglas Higgins, First Base

 

Joy Doyle, Grid Edge

 

Jasmine Tredget, Grosvenor

 

Ellen Lockhart, Grosvenor

 

Ruby Lowe, Hydrock

 

Stuart Cochrane, JLL

 

Emma Gilchrist, Laing O'Rourke

 

Clifford Ellis, Legal & General Capital

 

Tom Whalley, Multiplex

 

Ruth Marsh, Sheppard Robson Architects LLP

 

Sukriye Robinson, SOM

Emily Huynh, UKGBC

 

Daniel Oliver, Willmott Dixon

 
Elfrida Hamilton-Russell, Head of learning and Leadership at UKGBC, said:

"We are delighted to welcome 22 of the built environment's rising stars to the 2022 Future Leaders programme. With this year's programme following hot on the heels of COP26, it is essential organisations are investing in leadership development and innovation to enable businesses convert promising commitments into climate action.

I look forward to welcoming the latest cohort and working to equip them with the skills, courage and mindset to support the built environment's transformation into one which is fit for a net zero future."
You can learn more about the UKGBC Future Leaders Programme here.