Event Dates:

6 Jun, 2023, 15:00-17:00
In person
Coin Street Neighbourhood Centre, 108 Stamford St, London SE1 9NH
View maps
Physical Risk Labs
Join us in London as we share key insights and learnings arising from UKGBC's Physical Risk Labs project.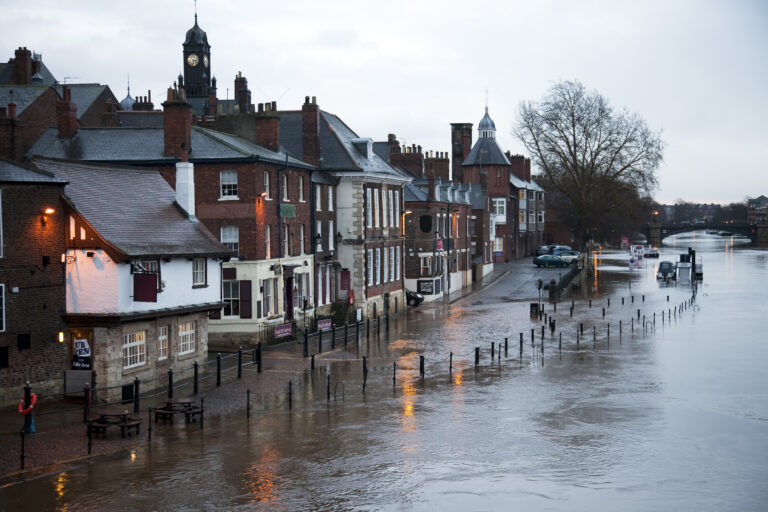 In February 2022 UKGBC's Resilience & Nature team launched A Framework for Measuring and Reporting of Climate-related Physical Risks to Built Assets. Throughout the previous year, UKGBC have ran a series of Lab workshops with our Programme and Project partners to collaborate and share knowledge on the topic of climate-related physical risk assessments.
At this in-person event, we will launch the report detailing the findings and insights gathered from the series of workshops and hear first-hand from lab partners and key industry stakeholders about their experiences with measuring and reporting physical risk on assets, and the unsolved challenges that still remain.
After outlining the findings of the report, we will engage industry experts and key stakeholders from the Lab workshop series for a panel discussion with Q&A followed by networking.
Why attend?
Hear insights and findings from UKGBC's Physical Risk Lab workshops related to measuring physical risks
Explore and discuss the challenges that the built environment faces when measuring climate related physical risks, and how to overcome them
Meet and network with UKGBC members across the industry with a shared interest in climate resilience
Get a first look at UKGBC's upcoming Resilience Roadmap project
Who should attend?
This event is for UKGBC members who are working on, or interesting in developing their climate resilience journeys through physical risk assessments. All levels of knowledge and experience on the topic of climate resilience are welcome to attend. Places are limited on a 'first come, first served' basis. If you are not a UKGBC member, UKGBC reserves the right to politely decline your registration.
For more on our Climate Change Adaptation work here.
Resilience & Nature Partners
Our climate change adaptation work is supported by our Resilience & Nature Partners.
Blogs on climate change adaptation