Event Dates:

8 Dec, 2021, 09:00-10:30
Net Zero Whole Life Carbon Roadmap for the Built Environment: Industry Launch Event
Industry launch of UKGBC's Net Zero Whole Life Carbon Roadmap for the UK Built Environment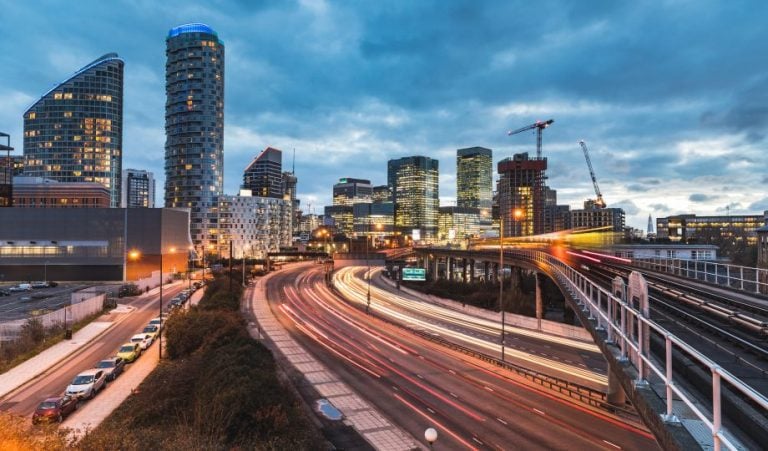 In November 2021, UKGBC launched the Net Zero Whole Life Carbon Roadmap at COP26, a common vision and agreed actions for achieving net zero carbon in the construction, operation and demolition of buildings and infrastructure.
The main Roadmap elements include a carbon footprint for the UK built environment, a Net Zero Carbon trajectory to 2050, and policy recommendations with industry action plans to deliver the 2050 scenario. These outputs are published in an initial series of four reports and are available to download here.
UKGBC is now excited to host an industry launch event that focuses on the Roadmap's implications for built environment stakeholders. This event will highlight next steps for the industry in this critical decade of action, and how we can ensure the milestones and actions detailed in the Roadmap are achieved. The interactive format will enable guests to leave the event with an understanding of the Roadmap's findings and the next steps they can practically take to deliver a net zero built environment.
Speakers
Adam Crossley, Director of Environment, Skanska
Julie Godefroy, Sustainability Lead, CIBSE
Lynne Sullivan, Chair, Good Homes Alliance
Mina Hasman, Associate Director, SOM
Will Arnold, Head of Climate Action, iStructE
Background: Roadmap Outputs