Event Dates:

24 Sep, 2019, 18:00-20:00
Net zero whole life carbon: How do we meet the challenge?
Join us during World Green Building Week to debate how the UK can tackle embodied carbon and achieve a net zero carbon built environment.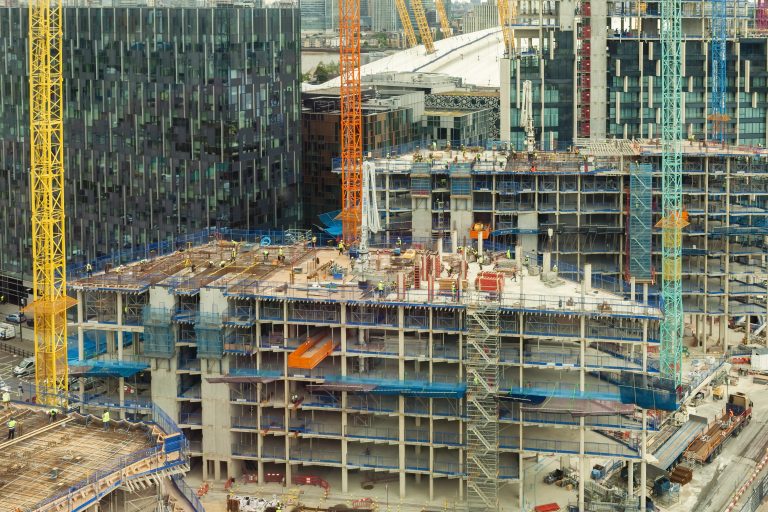 A net zero carbon built environment will mean addressing all impacts associated with the construction, operation and demolition of buildings and infrastructure. The industry is showing leadership in starting to address embodied carbon alongside energy related emissions, but action must be accelerated to achieve a fundamental transformation of the building value chain by 2050.
During World Green Building Week, WorldGBC will be publishing a new call to action report on achieving net zero embodied carbon by 2050 to address whole life impacts from the built environment. This event will present the findings of the WorldGBC report and discuss the next steps needed to set the UK on a path to net zero whole life carbon.
Expert panellists will offer their perspectives on what needs to be done to decarbonise the built environment value chain, and attendees will be invited to debate how the industry can work together to achieve net zero. The outcomes of the event will inform future work of UKGBC's Advancing Net Zero programme in the follow up to the industry-led framework definition of net zero carbon buildings.
Speakers:
Richard Twinn, Senior Policy Advisor, UKGBC
Nils Rage, Sustainable Design and Innovation Manager, Landsec
Simon Sturgis, Managing Partner, Targeting Zero
Eva Gkenakou, Sustainability Director, Multiplex Construction
We are expecting this event to be oversubscribed so please register your interest in attending here and places will be confirmed in early September. Please contact us at events@ukgbc.org if you have any questions about the event.