Event Dates:

2 Dec, 2020, 14:30-16:00
Nature-based solutions to the climate emergency with Greater Manchester's Local Authorities
This online event will bring together different departments across Greater Manchester's Local Authorities to look at evidence from the IGNITION project on how nature-based solutions can support Local Authority priorities through their multiple benefits.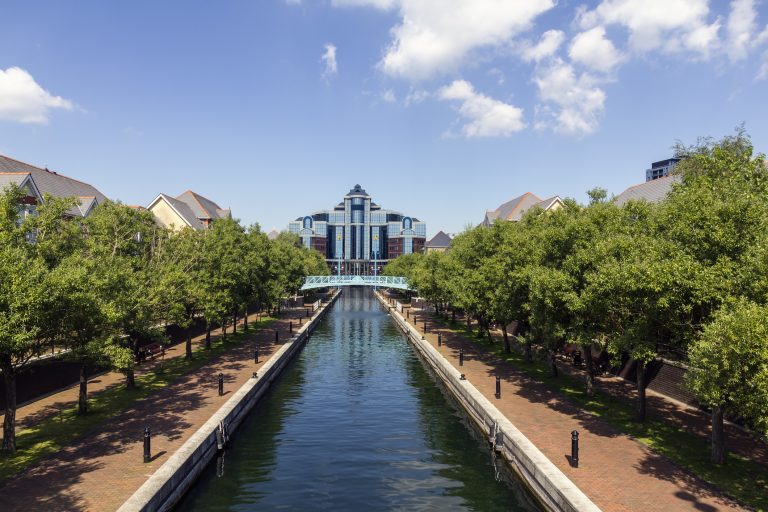 Departments across Local Authorities in Greater Manchester are beginning to harness the possibilities that nature-based solutions provide. Whether that is through regeneration, highways, estates, parks, or flood risk, these installations provide multiple benefits to the environment, community, and economy of the city region. 
This one-and-a-half-hour workshop will bring together Greater Manchester's Local Authorities to collaboratively identify the barriers and opportunities for investing in NBS and realising their potential for satisfying Local Authority priorities. This will then allow the IGNITION project team to produce a report tailored to enabling Local Authorities to identify and progress investment in nature. This workshop will also allow Local Authorities to find out about the IGNITION project and its findings thus far, including what was found when mapping current green infrastructure in GM, GM citizens perceptions on nature-based solutions, and how they perform.  
Greater Manchester's EU funded IGNITION project aims to establish the financial mechanisms to deliver green infrastructure for the purpose of creating a more climate resilient city region. As part of creating the wider enabling environment for investment in nature across the city region, the project will be engaging Local Authorities as a key stakeholder to making this happen. Support for this session will be provided by colleagues from IGNITION project partners Business in the Community, Manchester City Council, Salford City Council and Greater Manchester Combined Authorities. 
The IGNITION project team has previously produced a popular report on nature-based solutions for a business audience, 'Nature-based solutions to the climate emergency: The benefits to business and society'. This translates the IGNITION nature-based solutions evidence base to highlight key performance areas and business impacts. 
Speakers 
Sam Hartley, Climate Action Campaign Officer, Business in the Community

 

Robert Winch, Sustainability Officer, UKGBC
Why attend 
This is an opportunity to collaborate and exchange knowledge with your peers from across Greater Manchester's Local Authorities and the IGNITION project. It will provide a platform to learn about available nature-based solutions evidence resources and investment models, and how they can support Local Authorities priorities such as Climate Emergency Declarations and the Greater Manchester Five Year Environment Plan. You will also have an opportunity to share your knowledge and experience, which will be subsequently used to create a functional resource for Local Authorities. 
Who should attend  
This workshop and the report are targeted at the following audience segments within Greater Manchester's local authorities: 
Urban planning, highways, engineers, landscape design, transport planners, regeneration

 

Finance and procurement

 

Flood risk

 

Energy and estates

 

Parks

 
Please note, this event is for Greater Manchester Local Authority employees only. 
IGNITION Partners

IGNITION Sponsors

You can find out about our other work on nature and biodiversity here and on climate resilience here.   
If you would like to join UKGBC's Nature and Biodiversity or Climate Resilience Interest Groups and receive regular updates about our work on the topic then please email Robert Winch.