Urecsys ventilation management
IOT HVAC system and climate control regulation significantly reducing air pollution and energy consumption in buildings.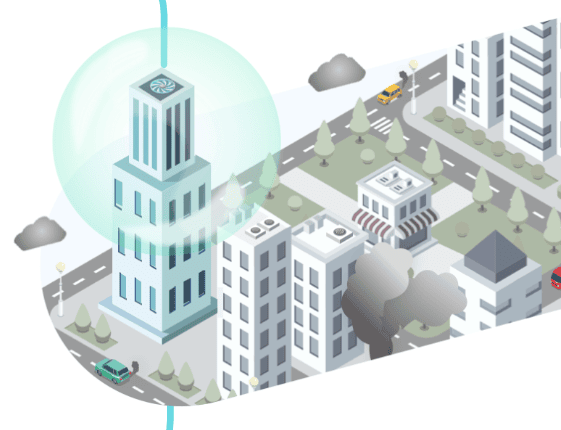 Problem Addressed
Air pollution is one of the world's leading environmental cause of morbidity and mortality, causing 7 million deaths every year (WHO). Air pollution creates many illnesses, such as different types of cancer, cardiovascular diseases, asthma, lung and respiratory diseases, infertility, as well as interfering with foetal development, and increasing infant mortality and birth defects. People spend 90% of their time indoors where exposure to air pollution can have a significant impact on their health and well-being (UNEPA).
Current approaches to the challenge of preventing ambient/urban air pollution from infiltrating buildings are based on filtration technology. However:
Gaseous components of air pollution – even the most advanced filter (activated carbon) is not able to control it effectively.
Particulate components of air pollution – even the most advanced filtration systems (used in sanitized clean rooms) cannot fully protect against such pollutants.
Buildings ventilation systems introduce outdoor air throughout the day. This includes the toxic air pollution that may be present in the urban environment surrounding a building. This introduces polluted air into a building in which residents may spend up to 90% of their time, resulting in unavoidable exposure.
Case Study
Intel IDC9, Haifa, Israel
The service was installed in December 2021 and continues to operate.
Installation details:
Onsite Ambient Air Pollution Monitoring Station – 2 analysers measuring outdoor levels of NOx & O3, + 2 analysers measuring indoor levels (data collection every 15 seconds).
Meteorological station measuring outdoor climate conditions (temperature, relative humidity, UV, wind speed and direction, etc.).
Advanced Unipi CO2 + light + humidity + temperature sensors outdoors & indoors.
Main KPI:
Reducing hazardous ambient air pollution levels inside the building.

WHO Medically Significant Daily Average NO2 Threshold (25 µg/m3): reduction of 55.7%.
British Regulation Annual Average NO2 Threshold (40 µg/m3): reduction of 70.4%.
Secondary KPIs:
Sending instructions to HVAC systems with feedback & data collection.

Results: Successfully interfacing with the existing BMS, sending instructions and receiving the relevant feedback from the system + receiving data collected by the optional on-site hardware.

Generating Accurate IAQC (Indoor Air Quality Calculator).

Results: Generating an accurate real-time prediction of indoor air pollution levels based on data gathered from the building's surrounding – within 10% variance.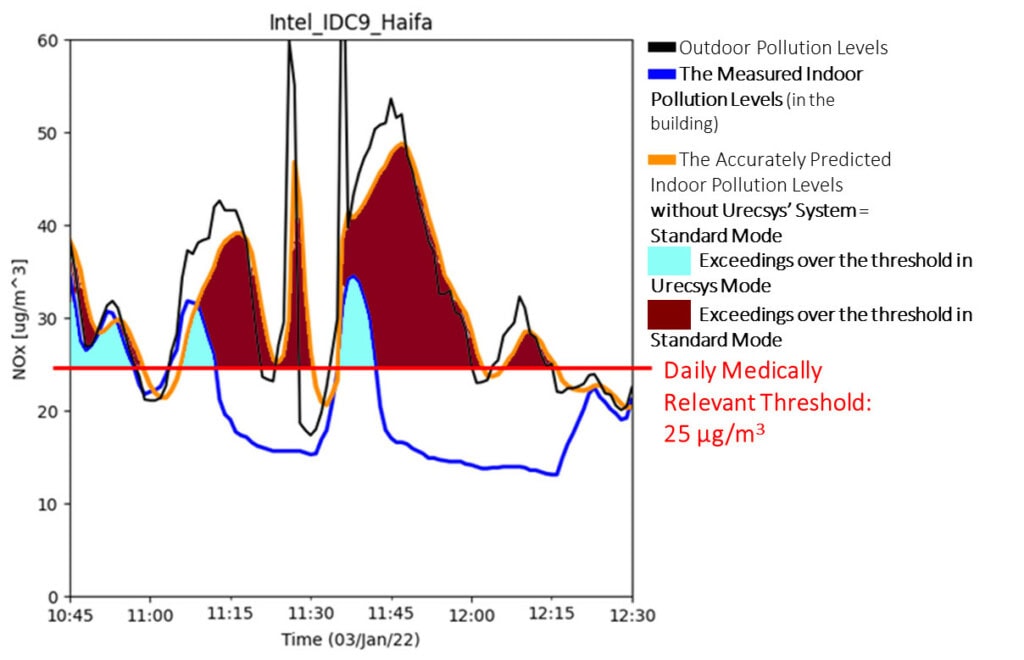 This page presents data, evidence, and solutions that are provided by our partners and members and should therefore not be attributed to UKGBC. While we showcase these solutions for inspiration, to build consensus, and create momentum for climate action, UKGBC does not offer commercial endorsement of individual solutions. If you would like to quote something from this page, or more information, please contact our Communications team at media@ukgbc.org.