Collaborating on net zero – locating the right office to match your ambition
JLL's Sonal Jain and Andrew O'Donnell share details of JLL's new flagship office and how partnering with the right developer can support an organisation's net zero ambitions.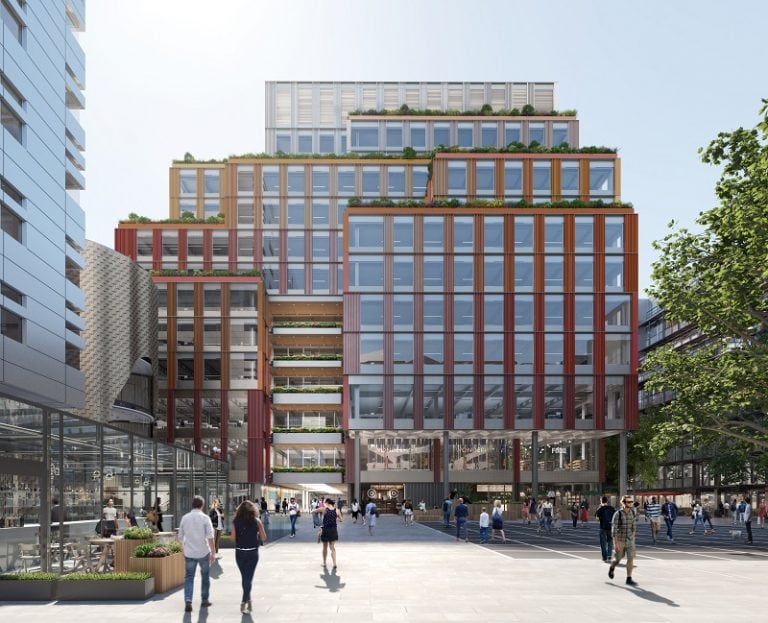 In April 2021, JLL confirmed that its new flagship UK office would be located at British Land's 1 Broadgate, at its Broadgate campus in Central London, EC2.
Beginning our search for a new London office in 2017, the ambition was to find a space that aligned with our long-term commitment to delivering flexible work options, as well as sustainable, technologically advanced and amenity-rich workplaces.
Finding a partner to help deliver this vision was not easy, as we had very definitive criteria that we were committed to. Our ambition for JLL's new London office was to exemplify our corporate values and commitment to net zero, and to be a truly sustainable workplace. We wanted it to be a showcase for our sustainability expertise and a learning lab in the UK's transition to a low carbon, circular and restorative economy. We also needed it to significantly enhance staff wellbeing, foster inclusion, and have a positive community impact.
From our work with both our landlord and occupier clients we know that requirements for new space have become increasingly complex – and ours embodied this change. These complexities, particularly that the space needed to be net zero carbon in operation by 2030, meant that we would have to find a partner with the same values as us and work together on an innovative development solution to deliver our new flagship office.
Like JLL, British Land has publicly committed to achieving their own net zero carbon targets. By working in partnership and actively collaborating, we were able to deliver a cutting-edge workspace that pushes the boundaries for highly sustainable corporate real estate within Central London and the wider industry. It goes without saying that sustainability, community impact and health and wellbeing commitments will continue to evolve and British Land will work with us to respond and adapt to these changes.
1 Broadgate is being designed to meet the requirements of UKGBC's Net Zero Carbon Buildings Framework Definition. Aligning this project to the Framework was a commitment we made ourselves at the beginning of the process. In addition to being widely endorsed by the industry, adopting the definition provided us with a robust framework to inform the project brief and early design decisions. The requirements of the Framework also provided us with insight as to what the building's energy performance target should be to ensure we deliver our net zero carbon commitments in line with the latest climate science.
UKGBC's Net Zero Carbon Buildings Framework Definition ensures that the carbon reduction hierarchy is not compromised and that we can tackle both operational and embodied carbon across the project. The focus within the Framework on emissions from the construction of the building has led the project team to undertake a whole life carbon assessment of the scheme and think creatively about how to reduce embodied carbon through design and material choices.
The recommendations for addressing this include sourcing low carbon alternatives and recycled aggregates for the building materials, while optimising the supply chains to identify local suppliers. We are aware that this will need to be continually reviewed with our partners throughout the process to identify new opportunities for reducing embodied carbon. The nature of our partnership supports this evolution by working together to continue to improve our goals and targets. Through the application of a Design for Performance Methodology the partnership will need to remain throughout the life of the tenancy.
Furthermore, together we have integrated changes to normal leasing structures to ensure we drive positive social value and net biodiversity gains through the development and occupation, while ensuring the building and fit out meets the highest standard in WELL certification (v2 Platinum), and EPC (A) and BREEAM (Outstanding 2018) ratings.
1 Broadgate presents us with a 'once in a development cycle' opportunity to not only deliver the most sustainable and technologically advanced environment for our people, but to also demonstrate the true value of working in partnership to deliver real change for the built environment.