Addressing fuel poverty with data-driven retrofits
IRT Survey's CEO, Stuart Little, explains how they use technology to deliver retrofits to address poverty in Scotland.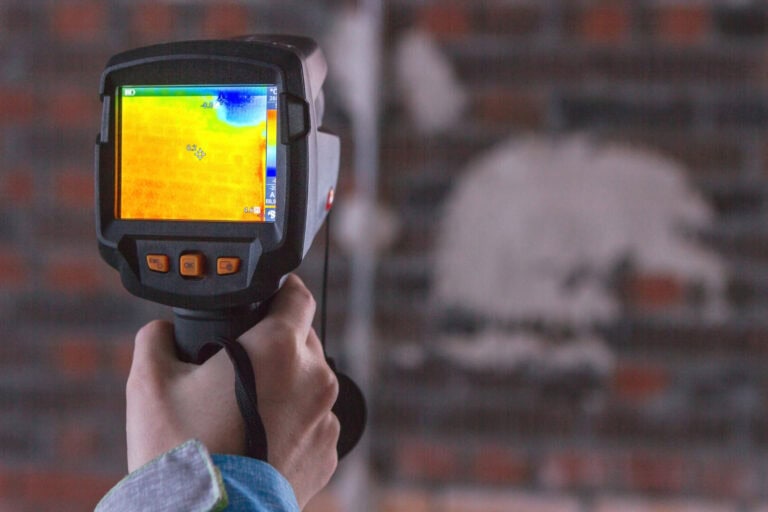 As World GBC celebrated World Green Building Week last week, themed Building for Everyone, soaring energy prices continue to make headline news. With one in three British households projected to be in fuel poverty by next month, the fact that the intensifying energy and cost of living crises are disproportionately affecting society's most vulnerable is impossible to ignore.
According to National Energy Action, the number of homes in fuel poverty across Britain will jump from 6.3 million to 8.5 million by the end of the year. Factor in the additional 19% rise expected in January 2023 – with energy prices reaching £4,200 per year – and it becomes clear that major intervention is needed to tackle fuel poverty, deliver energy efficient homes, and improve the well-being of social housing tenants.
While it is well understood that large-scale retrofit projects can significantly contribute to these goals, what social housing stakeholders lack clarity on is what effective retrofit strategies look like, their cost, and where the funding will come from.
The answers to these questions can be found by adopting a data-driven approach – data is key in helping stakeholders make smarter retrofit decisions to address fuel poverty and support decarbonisation targets. One of the most effective ways to obtain the required data is to combine thermal imaging technology with intuitive cloud computing.
A powerful combination
At IRT we use this combination to improve energy efficiency, optimise retrofits, tap into funding, and ensure delivery of our customers' net zero targets.
Thermal imaging works by measuring areas of energy loss in a building and removes the bias of human surveys. It is visual and engaging, often revealing a wide range of previously undetected energy efficiency issues, such as empty or half-filled wall cavities, weaknesses with waterproofing, defective insulation and a variety of other problems. It is an irrefutable tool to bookend the survey process.
Our infrared thermography service is supported by DREam, our cloud-based platform designed to improve the accuracy and quality of data. Once all the data is collected and analysed, it provides local authorities and housing associations with an accurate and objective view of the condition of their buildings. It also matches property data to available funding.
Before an IRT Survey's Retrofit Project
After an IRT Survey's Retrofit Project
The DORIC Project
The Domestic Optimised Retrofit Innovation Concept (DORIC) project highlights the benefits of bringing together thermal imaging and cloud-based software for retrofit social housing projects.
Led by IRT Surveys, in a consortium with Aberdeen City Council (ACC), SMS PLC and Robertson Construction, and backed by the Department for Business Energy & Strategy (BEIS) £50m investment fund, the £5.2m project sought to improve the energy performance of 100 Aberdeen homes.
The project started with an analysis of all 22,000 of ACC's homes to identify those suitable to retrofit. Five clusters of 500 homes which met both the consortium's needs and the strict BEIS funding criteria were then created. Once the partners had selected which cluster to focus on, we embarked on a rapid external only thermal imaging programme.
The council's entire portfolio was uploaded to our DREam software to map and model each home. In doing so a previously inordinate array of complex housing data was augmented, merged and filtered to discover energy-saving opportunities and inform the programme of works.
To identify which homes would be best suited for retrofit, all were assessed against a range of criteria, including structural integrity and condition, orientation, fuel poverty and whether they could take PV structurally or have external wall insulation. The process highlighted 400 suitable properties, of which 150 householders agreed to participate.
The impartial insights obtained through DREam helped ACC rapidly discover energy-saving opportunities using their own property data. What's more, by effortlessly aligning data with investment criteria such as The ECO3 Funding Scheme, suitable funding opportunities could be identified for the project.
By relying on data, ACC was successful in securing £5.5M from BEIS to embark on a retrofit programme of works – 100 homes will now receive £55K each to take reduce energy usage from 120kWh/M2 to less than 50 kWh/M2. As a result of the project occupants could potentially save more than 50% from their energy bills. They will also be able to generate their own via PV for free.
Closing Thoughts
As a member of UKGBC, recognising World Green Building Week alongside a global network, we are dedicated to helping housing associations, we are dedicated to helping housing associations, local authorities, energy companies and net zero and sustainability consultants take urgent action to scale up solutions for low carbon, sustainable built environments.
In line with this year's theme of Building for Everyone, we will continue to innovate with the focus on supporting net zero strategies, addressing fuel poverty, meeting sustainability targets, and decarbonising housing stock.
For more information about IRT Surveys visit: http://irtsurveys.co.uk/