UKGBC's upcoming Commercial Retrofit: Decarbonising Office Buildings Project
Applications are now open to take part in UKGBC's latest project on commercial retrofit.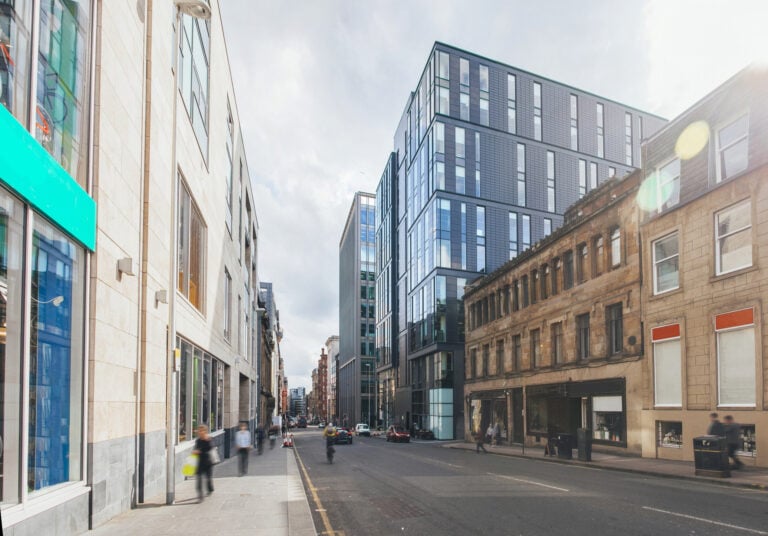 In May 2022, UKGBC's Delivering Net Zero: Key Considerations for Commercial Retrofit report setting out key principles for net zero focused commercial retrofit projects. Applications are now open to be part of the next phase of work, that aims to explore both the challenges – and opportunities – of closing the gap towards net zero carbon offices.
The ongoing energy crisis is impacting businesses large and small, propelling the need for efficiency in energy usage into the corporate spotlight. Meanwhile the Minimum Energy Efficiency Standard (MEES) Regulations will require all new and existing commercial buildings to have an EPC B rating as a minimum condition for letting by 2030. To help address these challenges, whilst accelerating the decarbonisation of the UK's commercial buildings, UKGBC is launching its next phase of work on Commercial Retrofit. This aims to deepen awareness and understanding amongst industry stakeholders of the carbon and cost effectiveness of different retrofit measures, to help inform planned upgrades to existing commercial assets and overcome common challenges.
Purpose:
To expand on the existing guidance, through developing an evidence base that illustrates the operational & embodied carbon efficiency potential of commercial retrofit, and associated costs.

To explore common retrofit measures, that could offer a 'glidepath' for different types of office properties, to close the gap towards net zero carbon.

To collate real world examples of solutions that showcase effective outcomes alongside lessons learnt.
We anticipate the project outcomes will help strengthen and consolidate the business case for commercial retrofit, leverage key market trends, and assist government through defining key policy asks that could further accelerate commercial retrofit strategies.
UKGBC are now opening applications for members to be part of the specialist Task Group that will support and deliver the Commercial Retrofit – Part 2 project. For more information on how to apply, access the Call Task Group Members document below.

Applications for Task Group applications will remain open until Monday 5th December.
Please contact anna.hollyman@ukgbc.org if you would like to discuss this opportunity, or to be added our mailing list to stay up to date with the project as it progresses.
Advancing Net Zero Partners
Our Climate Change Mitigation work is made possible due to the generous support of our Advancing Net Zero Programme Partners