Change Accelerator
Change Accelerator is a three-month sustainability leadership programme aimed at middle to senior level business leaders (+15 years' experience) working in the built environment, with real influence over business strategy and a remit for change.
Running for three months over Autumn, the course aims to facilitate a systemic shift in the sustainability of the built environment. By the end of the programme, participants will have gained a fresh perspective and be connected to a network of peers who will support them in the delivery of bold and sustainable outcomes at their own organisations.
The Change Accelerator objectives are to:
Expose participants to cutting edge leadership insights, delivered through a mix of learning techniques and peer-to-peer dialogue.
Apply a new frame of thinking to existing challenges, leveraging shared insights and developing a strategy to positively achieve sectoral change.
Hone storytelling techniques to deliver transformational change at organisational level.
Apply a new frame of thinking to existing challenges, leveraging shared insights and developing a strategy to positively achieve sectoral change.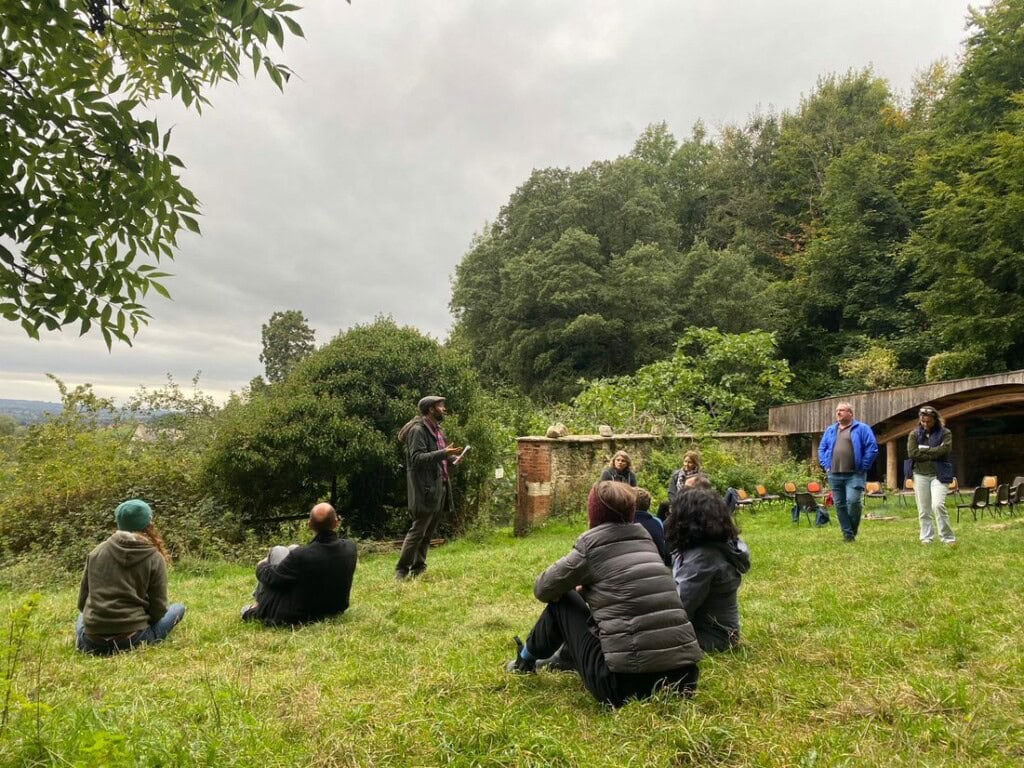 The Change Accelerator programme consists of the following key components:

Purpose: Kick-off call (virtual). Residential session: (42 Acres, Somerset)
Storytelling: Half day morning workshop (virtual).
Systems and report out (London).
Participants work on their own business change which they define through the programme. The learning between sessions is estimated as 2 days in total


What a truly inspirational but practical leadership course, I enjoyed every minute, even the bits where I was way out of my comfort zone. Elfrida and her team created such a safe space to deeply explore our personal purpose and the change we want to see. I've learnt so much from everyone on the course, hearing their stories and it's given me the confidence to be myself and do my own thing. Most importantly I feel so much more confident to challenge and do things differently.
It might sound cliched, however it has genuinely accelerated my business change journey. It provided the impetus and the head space to recognise the importance and priority to 'get it done'. It has broadened by leadership skills by building on my ability to tell a story and appeal to the emotional/'feeling' argument
Nick Jones
Retirement Villages
Learn more about the 2023 Change Accelerator programme and apply.
Download
As with our other leadership programmes, applications for Change Accelerator are highly competitive, and we accept a maximum of two applicants from each organisation.

If you have any further questions, please contact leaders@ukgbc.org
Impactful, inspiring and accessible learning is at the heart of our mission at UKGBC. From bitesize courses accessible on the move to immersive learning on live projects, UKGBC's diverse and comprehensive Learning and Leadership portfolio offers a range of opportunities to raise awareness, deepen sustainability knowledge and build skills.
Learn more